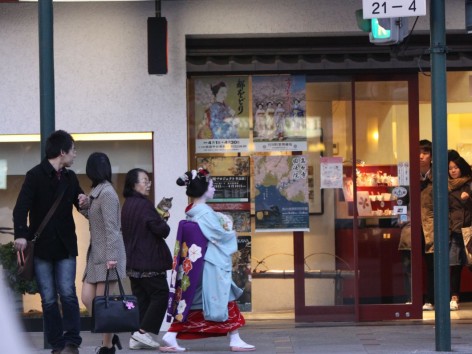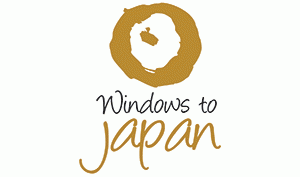 Partner:
Windows to Japan
List of Destinations:
Overview
Japan is a land of complexity and contrasts, modernity mixed with tradition in a dynamic blend as compelling as it is enigmatic. Windows to Japan helps you tune in to the cultural nuances of this fascinating country. We offer tailor-made tours all over Japan, for groups and individuals, filled with immersive experiences ranging from city walking tours and explorations of art and architecture to scenic hikes in the Japanese Alps.
Our company was established in 2005 by Avi Lugasi, who traveled all over Asia as a senior guide for a leading travel company in Israel before moving to Japan in 1995. With local knowledge and connections built up over many years of living and working in Japan, we are in a unique position to open up windows to the authentic soul of the country, providing options that let travelers encounter a Japan beyond the popular attractions and off the beaten path. Though headquartered in Kyoto, Japan's spiritual and traditional nexus, we know the length and breadth of the country inside and out, from the bustling streets of Tokyo to the snowy peaks of Hokkaido.
We understand that not all travelers are alike – some enjoy group tours, some prefer private, bespoke experiences, and some just want some advice and guidance before exploring on their own. However, we also understand that nearly everyone is seeking a travel experience that is special, genuine, seamless, and geared to their interests. None of our tours are "standard" tours – they are designed to be intimate and unique, offering personal interactions and deep insights into the culture.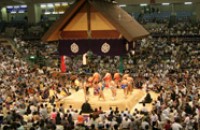 Group Tours
All of our group tours are carefully selected itineraries that offer once-in-a-lifetime experiences, often centered around a seasonal event or a particular aspect of Japan's cultural heritage. We also offer a special series of tours called "My Country, My People, My Places," which provide an intimate view of Japan through the eyes of your guide, as they share their passions, their background, and the people and places they know and love best.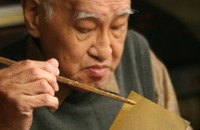 Independent Tours
These tours are for travelers looking for a totally bespoke experience, tailored around their particular interests. We are able to handle very specific requests—whether your passion is art, history, architecture, cuisine, festivals, gardens, cycling, hiking, or nature, we will create your personal journey of discovery, with an expert guide perfectly suited to your needs.
We also offer our signature "Independent Instructed Tours," which allow you to travel on your own, at your own pace, but with the reassurance of 24-hour support and step-by-step, fully detailed instructions, personally created for your journey, to guide you along your way. It's a unique, economic approach to individual travel, letting you explore the country and make your own discoveries, while enjoying our expert service and advice.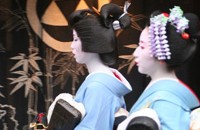 Windows
All of our tours, whether for groups or individuals, have components that make your experience unique and unforgettable – private, behind-the-scene encounters that go beyond the ordinary. We consider each tour a "big window," which we custom-tailor with smaller windows to create a well-balanced and enriching tour. Our windows might include a glimpse at the fascinating world of Kyoto's geisha district, a private visit with a garden designer, or tours of the hidden workshops of traditional craftsmen. We are always adding to the list and designing new windows to meet specific requests.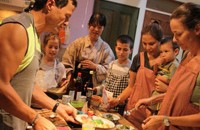 Family Travel
Windows to Japan is a family business, run by Avi and his wife Wendy along with their "bosses," daughter Sheizaf and son Yehonatan. We enjoy and appreciate children, and are experienced at planning tours that fascinate, entertain and engage kids of all ages. Whether it's a sushi workshop, a Japanese cooking lesson with a host family in a small village, or a Ninja experience where kids can feel like they're in a movie, we involve kids in the action and teach them about the culture at the same time.
Copyright 2013 MyLittleSwans, LLC. All rights reserved. My Little Swans, the logo and Share a world of experience are registered Trademarks of MyLittleSwans, LLC. Use of this site constitutes acceptance of our Terms of Use and Privacy Policy.