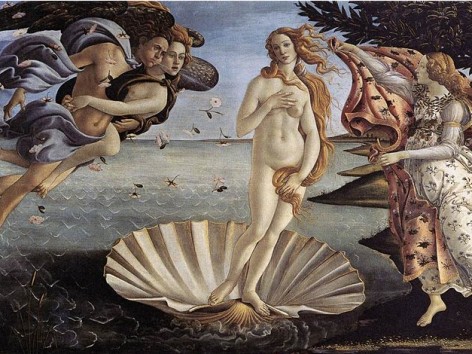 GeoStats:
Alternate Name: Firenze
Passport/Visa Requirements: US citizens only need a valid passport for stays of less than 3 months.
Population: 682,000
Languages: Italian, but English is widely spoken.
Predominant Religion: Roman Catholic
Time Zone: 1 hour ahead of Greenwich Mean Time, 6 hours ahead of Eastern Standard Time.
Voltage Requirements: 220 volts
Phone codes: 39, country code; 055, city code.
Overview
Ah, Florence! Birthplace of the Renaissance, muse to countless artists, belle of the Italian ball – Tuscany's storied capital offers up a world that is at once modern and centuries old. Its abundant treasures include remarkable architecture as far as the eye can see, masterpieces like Michelangelo's David and Botticelli's Birth of Venus, and the kind of food and wine you'll be dreaming about for years to come. With all the must-sees crowding the piazzas, streets, museums and gardens of Florence, the city center itself is surprisingly compact and easy to navigate. And as if Florence's own charms weren't enough, the natural beauty of the surrounding Tuscan countryside will ensure that you see the best of both worlds.
If the kids think that Michelangelo, Donatello, Raphael and Leonardo are just a ragtag band of ninja turtles, Florence will soon put an end to all that. A fantastic city for children, Florence is like one big open-air museum. Start your trip off with a bang by climbing to the top of the Duomo, a colorful cathedral begun in 1296, to get a feel for the city and enjoy some stunning views. From here, it's just a short walk to Galleria dell'Accademia, home to Michelangelo's David. Even the kids who instantly recognize the celebrated sculpture will be surprised by how imposing the statue is in real life. For a change of pace, spend a day in pursuit of souvenirs. Florence is famous for its leather goods and there's no place like the vibrant flea market in the Piazza San Lorenzo to find everything you're looking for. While you're at it, check out the neighborhood's Central Market, a veritable museum of seafood, cheese and produce as well as a window into daily Florentine life. Once you've shopped to your heart's content, make a bee line for the Pitti Palace which houses eight museums brimming with the Old Masters and history. For the budding inventors and science enthusiasts, nothing beats Galileo's telescope and microscope at the Storia della Scienze – except perhaps the Leonardo da Vinci Museum and the whimsical inventions housed therein. By the time your trip is over, your feet will be dying to say arrivederci, but your hearts will no doubt sing a different tune.
Copyright 2013 MyLittleSwans, LLC. All rights reserved. My Little Swans, the logo and Share a world of experience are registered Trademarks of MyLittleSwans, LLC. Use of this site constitutes acceptance of our Terms of Use and Privacy Policy.