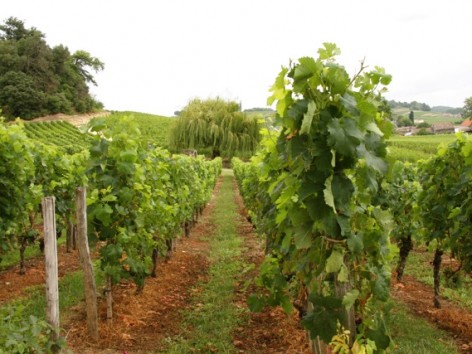 GeoStats:
Provinces: Normandy, Brittany, Bordeaux
Passport/Visa Requirements: US citizens need only a passport
Population: 8,525,000
Voltage Requirements: 220 volts
Time Zone: 1 hour ahead of Greenwich Mean Time (+1GMT), 6 hours ahead of Eastern Standard Time (+6GMT)
Predominant Religions: Christian (Roman Catholic, Protestant), though other major religions are practiced
Currency: Euro
Language: French, though English widely understood in tourist areas
Phone codes: 33 is country code; 02 is area code for Normandy and Brittany; 05 is the code for Bordeaux
Destination:
Western France
Overview
France is a country that doesn't skimp on charm, and the western regions, while different in character from the sun-drenched south, offer their own abundance of history and scenic beauty. A tour of Normandy, with its seaside resorts and regional gastronomic specialties, isn't complete without a stop at the famous battlefields. Brittany is known for its dramatic coastline, old fortified towns, quaint local customs and excellent seafood. As for Bordeaux, wine lovers can visit some of the world's most venerable wine estates in this region – Château Margaux and Château Lafite-Rothschild, just for starters – while the city itself is like a smaller version of Paris, filled with outstanding architecture.
Our original plan for touring these places was quite ambitious – once we realized the driving distances involved, we scaled things back. Both on the coast and in the Bordeaux region, hiring a driver was essential. In Normandy, we made Honfleur our base, and took daytrips to the D-Day beaches, Mont Saint Michel and the village of Deauville. In Brittany, we explored St-Malo and Concale from our base at Dinard. We decided to save La Rochelle and Ile de Ré for another trip, and chartered a flight to Bordeaux instead of driving the 300 miles. In Bordeaux, we discovered the importance of booking in advance if you want to visit the wine estates. It would be a crime to come to this world-famous wine region and miss the châteaux – we were able to visit a few, but not as many as we would have liked. Fortunately, we were staying at a wonderful spa, and took full advantage of the chance to relax. The city of Bordeaux impressed us with its size and beauty – when we discovered how much it had to offer and how close it was to our spa, we kept going back. I recommend devoting at least one full day to exploring the city.
Copyright 2013 MyLittleSwans, LLC. All rights reserved. My Little Swans, the logo and Share a world of experience are registered Trademarks of MyLittleSwans, LLC. Use of this site constitutes acceptance of our Terms of Use and Privacy Policy.