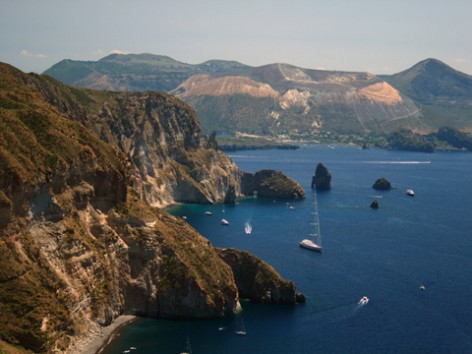 GeoStats:
Passport/Visa Requirements: US citizens need only a valid passport
Languages: Italian, Sicilian. English speakers can be hard to find outside the main tourist areas.
Population: 5,037,000
Predominant Religion: Roman Catholic
Time Zone: 1 hour ahead of Greenwich Mean Time, 6 hours ahead of Eastern Standard Time. Daylight saving time goes into effect from the end of March to the end of September.
Voltage Requirements: 220 volts
Phone Codes: 39, country code
Overview
Strategically located at the center of the Mediterranean, and surrounded by three different seas, Sicily is a complex mix of varying cultures and terrain. Many ancient civilizations and rulers have left their mark – Greek, Roman, Phoenician, Arabic and Norman. The Greek and Roman ruins here are some of the finest in Italy. Perhaps because of all this occupation, Sicilians share a unique sense of unity and identity, and the island, though it's the largest region of Italy, feels like a place apart. The geography is unique as well – miles of rugged coastline, a dry, sun-baked interior, and fertile volcanic plains, the work of famous Mt. Etna.
There is plenty to see and do here, from the stunning Baroque cities of the southeast, to the ancient Valley of the Temples at Agrigento, to the popular and scenic Aeolian Islands off the northeastern coast. One of the best ways to explore this culturally rich island is by bicycle – our 6-day itinerary is perfect for families or couples, and takes you from the foot of Mt. Etna through the orchards, olive groves and World Heritage-listed towns of southern Sicily.
Copyright 2013 MyLittleSwans, LLC. All rights reserved. My Little Swans, the logo and Share a world of experience are registered Trademarks of MyLittleSwans, LLC. Use of this site constitutes acceptance of our Terms of Use and Privacy Policy.