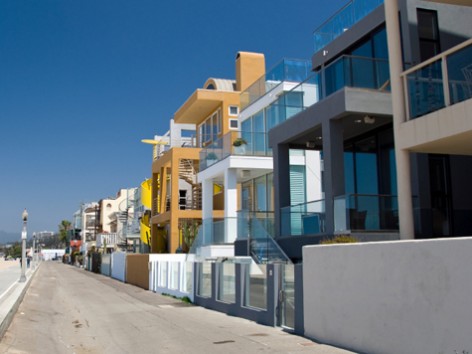 GeoStats:
Nickname: City of Angels
Population: 3,849,378
Languages: English and Spanish are the most common, though many others are spoken
Time Zone: Pacific Standard Time, 8 hours behind Greenwich Mean Time (-8 GMT)
Telephone Codes: 213, for downtown; 323, areas surrounding downtown, including Hollywood; 310, Westside, Beverly Hills and South Bay
Overview
Los Angeles is all about sophistication, West-coast style. With a plethora of high-end boutiques, hip restaurants and five-star hotels, it offers plenty of glitz and glamour – but in a cool, laid-back sort of way. After all, this is a city where million-dollar deals are made poolside, movie-star sightings are commonplace, and convertibles can have their tops down year-round.
Whether you love art, fashion, films, music, or just want some fun in the sun, L.A. is the perfect destination for a weekend trip. Ready for a girlfriend getaway? Do as I did, and plan three luxurious days of shopping, spas, art exhibits and trendy nightspots. Want a memorable family outing? Treat your kids to a behind-the-scenes peek at Hollywood, like my husband Terry and my youngest boy, Ali, enjoyed last fall. Use our itineraries as a starting point, or create your own ideal L.A. adventure – our Travel Advisor can make all the arrangements.
Copyright 2013 MyLittleSwans, LLC. All rights reserved. My Little Swans, the logo and Share a world of experience are registered Trademarks of MyLittleSwans, LLC. Use of this site constitutes acceptance of our Terms of Use and Privacy Policy.