Istanbul Highlights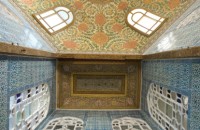 Topkapi Palace
Built in 1478, this UNESCO World Heritage Site was the official residence of the Ottoman Sultans for 400 years. With its lavishly decorated rooms and pavilions and its treasuries filled with armor, jewels, and holy relics, it's a splendid example of Ottoman art and architecture. The Harem can only be accessed through a half-hour guided tour.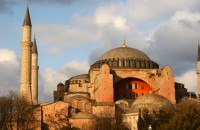 Hagia Sophia
First a Byzantine church, then a mosque, and now a museum, the Church of the Holy Wisdom was the largest cathedral in Europe for nearly a thousand years. Famous for its massive dome, it is considered one of the great buildings of the world, and served as the model for many other Ottoman mosques, including the Blue Mosque.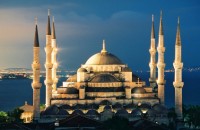 Blue Mosque
With a unique cascading dome and six iconic minarets, this beautiful mosque dominates the Istanbul skyline. Also known as the Sultan Ahmet Mosque, it was built in the 17th century as a rival to Hagia Sophia. A light and sound show is offered here on summer evenings.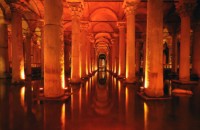 Byzantine Basilica Cistern
This massive ancient cistern, capable of holding 100,000 tons of water, got its name from the Stoa Basilica just above it. With 336 columns rising row upon row from the water, it gives the impression of an endless forest. Built in the 6th century, it provided water for the palaces of Istanbul until modern times.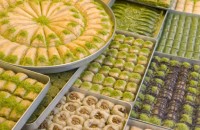 Grand Bazaar
A labyrinth of interconnected vaulted passages, filled with banks, baths, mosques, cafes and some 4,000 shops, this fascinating bazaar is great for souvenir shopping and buying spices, dried fruit, and Turkish Delight.
Copyright 2013 MyLittleSwans, LLC. All rights reserved. My Little Swans, the logo and Share a world of experience are registered Trademarks of MyLittleSwans, LLC. Use of this site constitutes acceptance of our Terms of Use and Privacy Policy.