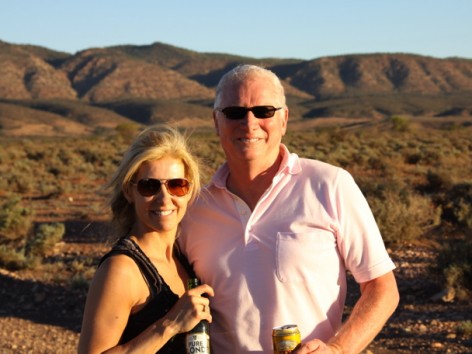 GeoStats:
Passport/Visa Requirements: Citizens of Canada and the U.S. need passports and an Electronic Travel Authority (ETA), which substitutes for a visa.
Capital: Canberra
Population: 21,262,641
Languages: English and Aboriginal languages
Time Zone: 8-10 hours ahead of Greenwich Mean Time. Daylight Saving Time is observed in some states from the last Saturday in October to the last Saturday in March.
Voltage Requirements: 220 volts
Phone Codes: 61, country code
What to Eat
You've all heard of Vegemite (not for everyone) and shrimp-on-the-barbie (a must!), but Australia has a whole range of delicious specialties that are worth hunting down. These are some of the things I crave, and absolutely must have while I'm there:
Lamingtons
Affectionately referred to as "lammies," these are squares of sponge cake, filled with cream, covered with chocolate icing and sprinkled with coconut. Your kids will love them!
Scones
Australian scones (rhymes with "bronze", not "bones") are known for their light, creamy texture – we eat them with clotted cream and jam.
Coconut Desserts
Coconut is a big ingredient in Australian cooking, especially sweets. Try coconut ice (a refreshing mix of coconut, egg whites and icing sugar), or chocolate crackles (made with rice cereal).
Aussie Lamb
Australia is a big producer of lamb, and it has long been a staple of the Aussie diet. Always fresh and high quality, it's even more delicious in the hands of Australia's new breed of chefs.
Shrimp on the "Barbie"
It's not just an expression – barbecued shrimp with herbs is a local favorite (although Aussies are more likely to call them "prawns").
Barramundi
Native to northern Australia, this is a popular sport fish – the saltwater variety makes the best eating. Other local seafood specialties include whiting, Sydney rock oysters, and Moreton Bay bugs (lobster).
Copyright 2013 MyLittleSwans, LLC. All rights reserved. My Little Swans, the logo and Share a world of experience are registered Trademarks of MyLittleSwans, LLC. Use of this site constitutes acceptance of our Terms of Use and Privacy Policy.