Vienna for Kids
Filled with palaces and parks, museums and greenhouses, Vienna is a wonderful place for kids any time of year. Here are a few of the city's most popular attractions.
Schönbrunn Palace
The children's museum and guided tours at this magnificent palace are particularly good – and the grounds offer a range of other amusements, including an excellent zoo, a marionette theater, and a delightful park.
Children's Museum
Daily 10am-5pm
Guided tours in English by appointment only

This interactive museum shows what the life of an imperial child was like. Young visitors can play with Imperial toys or lay the table for an Imperial banquet. On the guided tour, they'll learn fun facts about the palace and get to dress up as a prince or princess.

Schönbrunn Park
This large pleasure garden features a hedge maze, a labyrinth with a kaleidoscope, climbing pole, games and riddles, a spectacular glass palm house, and several charming pavilions.

Schönbrunn Tiergarten (Zoo)
One of the world's oldest zoos, it's home to a large variety of exotic animals. The giant pandas, Nile crocodiles and elephants are always popular, as well as the polar zone inhabited by penguins and seals. Other popular attractions include the Regenwaldhaus (rain-forest house), where a Borneo rain forest is re-created, and two panorama trains that take riders through the entire zoo.

Marionettentheater Schönbrunn
This puppet theater stages marvelous versions of the Magic Flute, Hansel and Gretel, and other popular works. Check the schedule for performances (and book in advance during the busy summer months).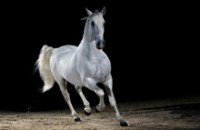 Young horse lovers will enjoy watching the famous white Lipizzaner stallions strut their stuff. Performances are seasonal and take place mostly on weekends – get seats on the ground floor or the front row of the balcony for the best view. There's also a small museum located in the stables, explaining their history and the horses' breeding and training.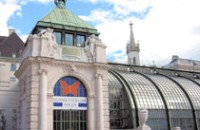 Burggarden, Opern Ring and Goethegasse (First), Vienna
Open Apr-Oct Mon-Fri 10am-4:45pm, Sat-Sun 10am-6:15 pm; Nov-Mar daily 10am-3:45pm

The park's art-nouveau greenhouse has been transformed into a home for hundreds of free-flying exotic butterflies.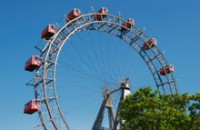 Amusement Park: Hauptallee and Austellungsstrasse (Second), Prater, Vienna
Tel: +43 1 21114
Open mid-Mar–Oct 10am-1am (closes earlier in the colder months)
Ferris wheel: 10am-8pm winter, 10am-midnight summer

More than 100 years old, this giant Ferris wheel at the Prater amusement park offers fantastic views of the city.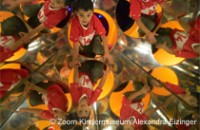 Museumsplatz 1 (Seventh), Vienna
Tel: +43 1 524 79 08
E-Mail: reservierung@kindermuseum.at
Opens at 12:45 Tue-Sun. Closed Mon. Advance booking recommended.

Designed just for children aged 0 to 14, ZOOM helps them develop their bodies and minds through play. Hands-on exhibits and workshops give kids fun, interactive lessons in science, art and technology.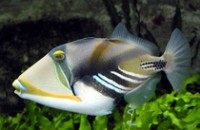 Esterhazypark (Sixth), Vienna
Tel: +43 1 587-1417
Daily 9 am-6 pm (Thursday to 9 pm)

Kids love this unique aquarium, located in an old WWII antiaircraft tower and home to some 3,500 animals. The marine habitats recreate an underwater journey from the North Sea to the Great Barrier Reef. There's also a miniature rainforest with monkeys and free-flying tropical birds.
Lothringerstrasse 22 (Third), Vienna
Tel: 43 1 713 6353.
Open Oct–Mar Tue, Thu and Fri 9am-9pm, Wed 9am-10pm, Sat-Mon 9 am-8 pm

This outdoor rink is artificially frozen, so it's open even on the very warm days in spring and fall. Sunday morning is a particularly good time to go for both skaters and spectators.
Spittelberg Christmas Market
Mid-November through December
Off Burggasse, between Breitegasse and Stiftgasse (Seventh), Vienna

This famous and colorful market occupies several streets in the historic Spittelberg district, offering handmade Christmas-tree ornaments, crafts and hot snacks.

Other popular Christmas markets are held at Schonnbrunn, Rathausplatz, Am Hof and Freyung.
Copyright 2013 MyLittleSwans, LLC. All rights reserved. My Little Swans, the logo and Share a world of experience are registered Trademarks of MyLittleSwans, LLC. Use of this site constitutes acceptance of our Terms of Use and Privacy Policy.