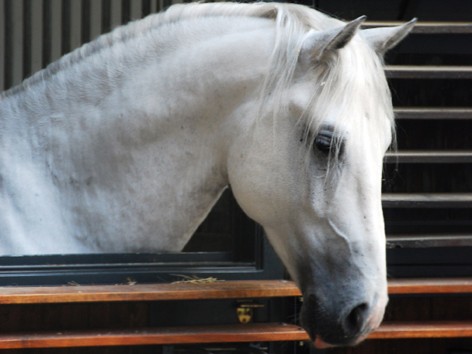 GeoStats:
Time Zone: 1 hour ahead of Greenwich Mean Time (+1 GMT). Daylight Saving Time is observed from the end of March to the end of October.
Predominant Religion: Christian (Roman Catholic, Protestant)
Population: 2,315,000
Languages: German. Most Viennese speak (or at least understand) some English.
Passport/Visa Requirements: Passports (valid for at least six months) and proof of onward passage
Voltage Requirements: 220 volts/50 Hz
Telephone Codes: 43, country code; 1, city code
What to Buy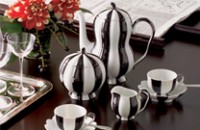 Ceramics
Austria is world famous for its pottery. Augarten porcelain, from Vienna, is known for its delicate and graceful shapes, clean lines and exquisite details, and comes in a range of forms including figurines, dinnerware, lamps and vases. The porcelain manufactory at Augarten Palace offers guided tours where you can view the entire production process (10am Mon-Fri).
Viennese Porcelain Manufactory Augarten
Obere Augartenstraße 1, 1020 Leopoldstadt, Vienna
Tel: +43 1 211 24 201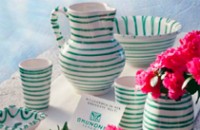 Gmundner Keramik, from upper Austria, has been handmade and hand-painted for over 300 years. Popular styles include wavy stripes, hunting scenes and animal and floral motifs.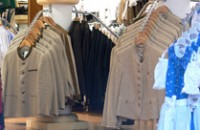 Traditional Clothing
Back home, Bavarian folk costumes (Trachten) such as lederhosen and dirndl dresses look a tad silly unless you're at a beer festival. But you might consider a nice, warm coat made from water-resistant Loden felt, or for men, maybe a smart-looking Steirer-jacke (a gray Loden jacket with green trim).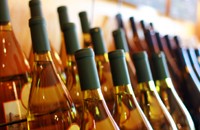 Wine
The best-known Austrian wines are whites, mostly crisp, herbal Grüner Veltliners and aromatic Rieslings. The Wachau valley near Vienna is a major producer of these varietals. Austria produces luscious dessert wines as well, particularly those made in the Ausbruch style (using grapes affected by noble rot). Austrian Obstler (schnapps made from fruit) is also well regarded.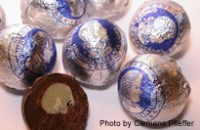 Chocolate
The quintessential Austrian chocolate is Mozartkugeln, first created in Salzburg in 1890 by confectioner Paul Fürst. These are perfectly round balls of pistachio marzipan, nougat and dark chocolate. The original Fürst chocolates are still made by hand using the original recipe, and are only sold in Salzburg. Due to the product's huge popularity, a number of other manufacturers produce their own versions of Mozartkugeln or coin-shaped Mozarttaler. You'll find these candies for sale all over Vienna, along with chocolate truffles and other delicacies.
Copyright 2013 MyLittleSwans, LLC. All rights reserved. My Little Swans, the logo and Share a world of experience are registered Trademarks of MyLittleSwans, LLC. Use of this site constitutes acceptance of our Terms of Use and Privacy Policy.