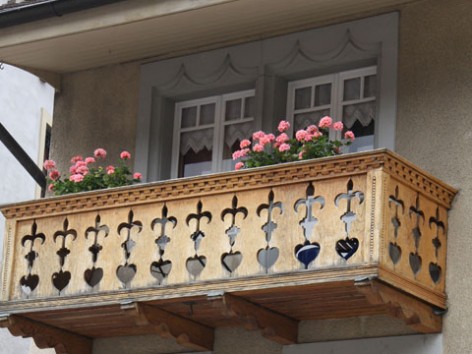 GeoStats:
Population: 615,857
Languages: French; many also speak English and a smaller number speak German.
Passport/Visa Requirements: Passports are required of Australian, Canadian, U.K. and U.S. citizens. U.S., Canadian and Australian citizens may stay up to 90 days without obtaining a visa.
Predominant Religions: Christian (Roman Catholic, Protestant) and growing Muslim and Jewish populations.
Time Zone: 1 hour ahead of Greenwich Mean Time (+1 GMT). Daylight Saving Time is observed from the end of March to the end of October.
Voltage Requirement: 220 volts/50 Hz
Telephone Codes: 41, country code; 22, city code
Itinerary
Check in to Hôtel La Réserve. After lunch, head into town to stretch your legs at the Parc des Bastions. Get your bearings with a ferry ride across the lake, then spend the rest of the afternoon browsing the elegant shops along Rue du Rhône, Rue du Marché, and Place du Molard.

Dinner at Il Lago in the Four Seasons Hotel des Bergues.
Day 2
Montreaux, Chateau Chillon, Gruyere
After breakfast, your private driver will take you to some of the nearby towns and sights along the scenic northern shore of Lake Geneva.

Your first stop is Montreux, an upscale resort town that's been called the "Jewel of the Swiss Riviera," and is home to a renowned annual jazz festival. Stroll along the promenade, explore the old town, or enjoy the view from the terrace of one of the town's Belle Époque hotels.

After lunch, continue to nearby Château Chillon, a picturesque medieval castle at the lake's edge.

When you've toured the castle, with its excellent scavenger hunt designed for kids, head into the Alps to the well-preserved medieval village of Gruyères. After seeing the famous namesake cheese being made at La Maison du Gruyères, a fondue dinner is a must.

Dinner at Café-restaurant des Ramparts. After dinner, take the 1hr drive back to Geneva.
Begin the day with a tour of the UN Headquarters, then head to the South Bank.

Have lunch at one of the cafes in the historic Place du Bourg-de-Four, Old Town's central square.

In the afternoon, explore the Old Town. Sights include Cathédrale St. Pierre, the Petit Palais and the Musées d'Art et d'Histoire.

Dinner at Di Paolo.
Today is yours to spend at leisure. Charter a yacht for an afternoon of sailing, go skiing on the glacier at Les Diablerets, or visit the spa at Evian-les-Bains on the French side of the lake.
Copyright 2013 MyLittleSwans, LLC. All rights reserved. My Little Swans, the logo and Share a world of experience are registered Trademarks of MyLittleSwans, LLC. Use of this site constitutes acceptance of our Terms of Use and Privacy Policy.