Giza and Saqqara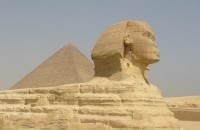 Giza Plateau: Pyramids and Sphinx
Sharia al-Ahram, Giza (8 miles SW of Cairo)
Tel: +20 2 383 8823
Open daily 8am-4pm (Open till 5pm in Summer)
Sound and light shows at 6:30, 7:30, 8:30 in Winter (one hour later in Summer)

Giza's famed pyramids are the iconic symbols of Egypt, and no visit is complete without seeing them up close. Marvels of construction, these royal tombs are guarded by the enigmatic Sphinx, the earliest known monumental structure in Egypt.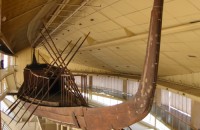 Solar Boat Musem
South of the Great Pyramid, the Solar Boat Museum displays a full-sized ancient Egyptian boat, called "solar" because it resembles the vessels in tomb paintings in which the sun god made his journey across the sky.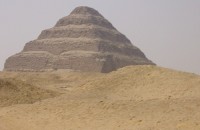 Saqqara: Step Pyramid of Djoser
The Step Pyramid is a little-known site, not frequented by many tourists. This structure, built in the 27th century BC, was the prototype for the pyramids of Giza, and represents a huge advance in the history of architecture. We rode to the pyramid on horseback. Truly an unforgettable experience.
Copyright 2013 MyLittleSwans, LLC. All rights reserved. My Little Swans, the logo and Share a world of experience are registered Trademarks of MyLittleSwans, LLC. Use of this site constitutes acceptance of our Terms of Use and Privacy Policy.