Destination:
San Francisco and the Bay Area
For Kids
Rooftop at Yerba Buena Gardens
4th Street @ Howard Street (SOMA)
Carousel open daily, 10am-5pm; Children's Creativity Museum open Tue-Sun, 10am-4pm
Museum Tel: (415) 820-3320
Ice Center: (415) 820-3521
  Bowling Center: (415) 820-3533 
The rooftop of the Yerba Buena art and cultural center offers a plethora of activities for kids – a restored 1906 carousel, the Children's Creativity Museum (a hands-on, multimedia arts and technology museum), an Ice Skating and Bowling center, and a playground featuring a hedge maze, tube slide, sand circle and more.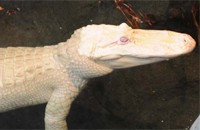 55 Music Concourse Drive (Golden Gate Park)
Tel: (415) 379-8000
Open Mon-Sat 9:30am-5pm, Sun 11am-5pm. Closed Thanksgiving and Christmas.
Penguin feeding: 10:30am and 3pm; Coral reef dives: 10:30am and 2:30pm; Swamp Discovery: 3:30pm. See other programs here.
This natural history museum and aquarium has been a beloved San Francisco institution since 1853. Reopened in 2008, the new facility houses a state-of-the-art planetarium, the world's deepest coral-reef exhibit, and a four-story rainforest. Kids will love the snakes, lizards and turtles, the swamp featuring Claude the albino alligator, and the colony of live African penguins. You can even camp out at the academy for the night.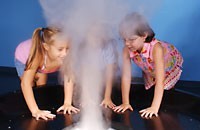 Palace of Fine Arts location closed as of Jan 2, 2013. Reopening at Pier 15 on Apr 17, 2013.
At this fascinating science museum, kids and parents alike can learn about sensory perceptions, anatomy, astrology, physics and scientific phenomena. Over 600 hands-on activities and exhibits and a variety of daily demonstrations will keep kids engaged for hours. One of the most popular exhibits is the Tactile Dome, where visitors slide, crawl and walk through a sensory environment in total darkness, seeking out mystery objects (reservations recommended).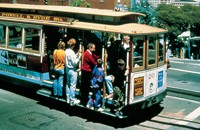 Your kids will let out a delighted shriek as the moving historic monument they're riding crests a hill and begins its downward plunge. Hanging on to an outside pole is especially fun. The Powell-Hyde line is the best – it begins and ends at two of the city's biggest attractions (Union Square and Ghirardelli Square) and the views in between are spectacular.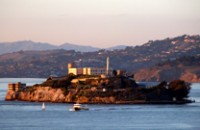 Alcatraz
A boat ride, a notorious old prison, a wonderful audio guide filled with first-hand accounts by actual prisoners and guards – no wonder kids find this place so interesting. You can even take a guided night tour (Thu-Mon). Tickets for all tours sell out well in advance, so be sure to plan ahead.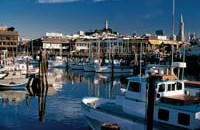 Fisherman's Wharf
Fishing boats still bring in their hauls to this once-bustling wharf, now lined with souvenir shops and crab houses. It's very touristy, but wandering around for a while can be fun, and kids love it – especially the sea lions snoozing on the docks at Pier 39. Alcatraz tours and most sightseeing cruises begin here.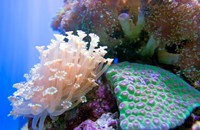 Beach Street and the Embarcadero, next to Pier 39
Tel: (415) 623-5300
May 29-Sep 6, open daily 9am-8pm; Sep 7-Oct 31 and Mar 1-May 28, open Mon-Thu 10am-7pm, Fri-Sun 10am-8pm; Nov 1-Feb 28, open Mon-Thu 10am-6pm, Fri-Sun 10am-7pm. Closed Dec 25.
Filled with 300 feet of acrylic tunnels showcasing over 20,000 aquatic animals, this aquarium focuses on the marine life of San Francisco Bay. Recent additions include exhibits on octopus, jellies, and climate change.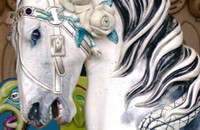 Koret Children's Quarter
MLK and Bowling Green Drive (Golden Gate Park)
Carrousel hours: 10am-4:30pm daily
One of the oldest children's playgrounds in the country, this playground was recently renovated and reopened in 2007 to rave reviews. The historic 1912 carrousel and giant concrete slide are still there (bring cardboard to slide on), along with a massive rope jungle gym, swings, a sand pit, a climbing wave wall, sea caves, and tidepools.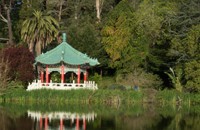 Stow Lake
Stow Lake Bike & Boat Rentals
50 Stow Lake Dr.
Tel: (415) 752-0347
Boat rentals available daily, 10am-4pm (weather permitting)
The largest of Golden Gate Park's lakes, Stow Lake charms kids with its resident ducks and turtles. Paddleboats and rowboats are available for rent – there's also a Chinese-style pavilion and an artificial waterfall. At the center of the lake is 430-foot Strawberry Hill, accessible by Roman Bridge and Rustic Bridge.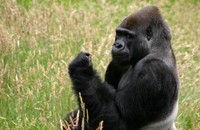 Sloat Boulevard @ Great Highway (Sunset District)
Tel: (415) 753-7080
Open daily: Spring-Fall 10am-5pm; Winter 10am-4pm
Compared to many urban zoos, the San Francisco Zoo can seem like a bit of a throwback. However, millions of dollars have been spent on improvements in recent years, with natural habitats taking the place of fenced enclosures. The zoo is home to over 250 animal species, including endangered species such as Snow Leopards and Black Rhinos. Highlights include a Gorilla Preserve (one of the largest of its kind in the country), Koala Crossing, a historic steam train, and a new Rainforest Maze.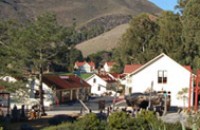 557 McReynolds Rd
, Fort Baker
Sausalito, CA 94965
Tel: (415) 339-3900
Open Tue-Fri 9am-4pm, Sat & Sun 10am-5pm. Closed Mon, Easter Sunday, public holidays, Thanksgiving Day, Dec 25 and Jan 1. Also closes for two weeks in mid-Sep for annual maintenance.
This indoor-outdoor children's museum at the foot of the Golden Gate Bridge in Sausalito emphasizes creativity through play. Designed for children ages 6 months to 8 years, it features hands-on art, science and environmental exhibits along with daily educational programs and drop-in workshops.
Copyright 2013 MyLittleSwans, LLC. All rights reserved. My Little Swans, the logo and Share a world of experience are registered Trademarks of MyLittleSwans, LLC. Use of this site constitutes acceptance of our Terms of Use and Privacy Policy.