Destination:
Paris and Day Trips
Don't Miss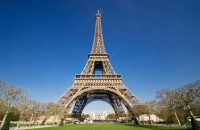 Champ de Mars, Paris 5è
+33 (0)1 44 11 23 23
Daily Jan to mid-Jun 9:30am-11:45pm; mid-Jun to Sept 9:00am-12:45am;
Sept-Jan 9:30am-11:45pm

Now the enduring symbol of Paris, the Eiffel Tower was meant to be temporary. Critics scoffed when it was built for the Universal Exhibition of 1889, but it became a star attraction, loved by Parisians and visitors alike. Despite its delicate appearance, the tower was engineered for strength and was the world's tallest building until 1931. On a clear day, views from the top can reach 45 miles.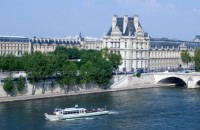 34 quai de Louvre, Paris 1è
+33 (0)1 40 20 57 60
Wed-Mon 9am-6pm (until 10pm Wed and Fri)
Closed Tue
Closed Jan 1, May 1, Nov 11, Dec 25

Once Europe's largest royal palace, the Louvre is now home to one of the world's most important art collections. From classical antiquities to masterworks by da Vinci, Vermeer, Michelangelo, El Greco, David and many others, it would take days to see it all, so prioritizing is a must. The museum's new Islamic Arts wing, showcasing some 3,000 objets d'art, opens in September 2012.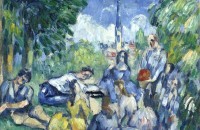 Jardin des Tuileries, Paris 1è
+33 (0)1 44 77 80 07
Wed-Mon 12:30-7pm, Thu 12:30-9pm
Closed Tue
Closed May 1, Dec 25

A former greenhouse, this charming museum holds an impressive collection of Impressionist and post-Impressionist works, including Monet's water lily series.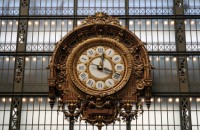 1 rue de Bellechasse, Paris 7è
+33 (0)1 40 49 11 11
Tue-Sun 9:30am-6pm, Thu 9:30am-9:45pm
Closed Mon
Closed Jan 1, May 1, Dec 25

Strikingly housed in a converted train station, the d'Orsay contains one of the world's best collections of Impressionist art, as well as works by Gaugin, Matisse, Klimt, Whistler, Delacroix and other masters.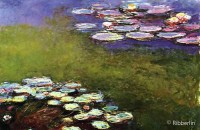 2 Rue Louis Boilly, Paris 16è
Tue-Sun 10am-5pm

One of the best kept secrets in Paris, this museum contains the world's largest collection of works by Claude Monet, including Impression - Sunrise, the painting that gave the Impressionist movement its name.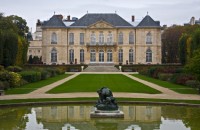 79 Rue de Varenne, Paris 7è
+33 (0)1 44 18 61 10
Tue-Sun Apr-Sept 9:30am-5:45pm; Oct-Mar 9:30am-4:45pm
Closed Mon

Auguste Rodin, the great 19th-century French sculptor, spent the last years of his life living and working in the elegant Hôtel Biron. The mansion is now a museum dedicated to his works, displaying celebrated pieces such as The Thinker and The Kiss.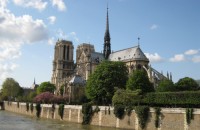 6 Parvis Notre-Dame, Place Jean-Paul II, Paris 4è
+33 (01) 42 34 56 10
Mon-Fri 8am-6:45pm; Sat-Sun 8am-7:15pm
Tours in English Wed-Thu 2pm, Sat 2:30pm

With its splendid carved portals, impressive rose windows, famous gargoyles, and huge vaulted nave, Notre-Dame Cathedral is a masterpiece of Gothic architecture. One of the first buildings to use flying buttresses, this magnificent church took 170 years to build.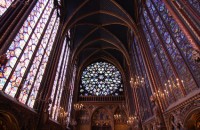 4 boulevard du Palais, Paris 1è
+33 (01) 53 40 60 97
Mar-Oct 9:30am-6pm daily; Nov-Feb 9am-5pm daily
Closed Jan 1, May 1, Dec 25

Called "a gateway to heaven" in medieval times, this stunning Gothic jewel blazes with light from its 15 stained-glass windows.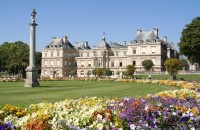 Jardin du Luxembourg
Boulevard Saint-Michel, Paris 6è
+33 (0)1 42 34 23 62
Apr-Oct 7:30am-9:30pm, Nov-Mar 8:15am-5pm daily

Designated by Napoleon as the "garden of children," Paris' most beloved park offers a playground, pony rides, an octagonal pool used for sailing toy boats, and puppet shows at the Théâtre des Marionettes.
Jardin d'Acclimatation in Bois de Boulogne
Paris, 16è
Daily 10am-7pm (summer), 10am-6pm (winter)

This children's amusement park is always our first stop in Paris. My kids and I come here to do just what the name implies – acclimate, stretch our legs and shake off the jetlag. The park features roller coasters, games, puppet shows, pony rides, and a small zoo.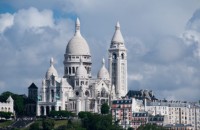 35 rue du Chevalier-de-La-Barre, Paris 18è
+33 (0)1 53 41 89 00
basilique@sacre-coeur-montmartre.com
Basilica: 6am-11pm daily
Dome and crypt: 9:15am-5:30pm daily

The distinctive white dome of this spectacular church is the second-highest viewpoint in Paris after the Eiffel Tower.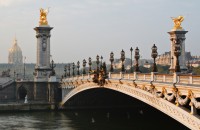 Vedettes du Pont-Neuf
Square du Vert Galant, Paris 1è
+33 (01) 46 33 98 38
Daily every 30 min from 10am-12pm, 1:30pm-6:30pm;
Lights of Paris with English commentary May-Oct 9-10:30pm

Fun and relaxing, these Seine river cruises give the history of each bridge and point out major sights along the river banks.
Copyright 2013 MyLittleSwans, LLC. All rights reserved. My Little Swans, the logo and Share a world of experience are registered Trademarks of MyLittleSwans, LLC. Use of this site constitutes acceptance of our Terms of Use and Privacy Policy.