Southern Canal Ring
Almost as picturesque as its western neighbor, the Southern canal ring has some of the city's most prestigious real estate, its prettiest canals, its prime nightlife spots, several excellent museums, and fun shopping streets.
Amstel 51
Tel: +31 (20) 530 74 88
Open daily 9am to 5pm. Closed Apr 30 and Dec 25.
The Amstelhof was built in the 1680s as an almshouse for elderly women, and later became a hospital before going out of service in the 1980s. After much debate, it was eventually turned into a large and impressive museum housing works on loan from the Hermitage in St. Petersburg. Several excellent themed exhibits are held here each year.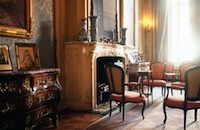 Keizersgracht 672
Tel: + 31 (20) 62 45 255
Open Wed-Mon 11am-5pm. Closed Tuesdays and Jan 1, Apr 30 and Dec 25.
Built in 1672, this house was once the residence of the Van Loon family (co-founders of the Dutch East India Company). Now a museum, it is the only place one can view an original canal house complete with garden and coach house. The house is beautifully furnished in 18th-century style and hung with numerous family portraits and important paintings, while the coach house has a large collection of antique coaches and harnesses.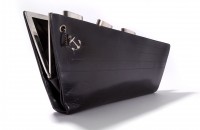 Herengracht 573
Tel: +31 (20) 52 46 452
Open daily 10am-5pm. Closed Jan 1, Apr 30 and Dec 25.
Located in a historic canal house that belonged to Amsterdam's mayor during the Golden Age, this wonderful museum holds the world's largest collection of bags. Items on display span 500 years, from a 16th-century bag made of goat's leather, to a leather clutch given to first-class passengers on the maiden voyage of the Normandie in 1935, to a crystal-encrusted Judith Leiber bag from 1997 shaped like a cupcake.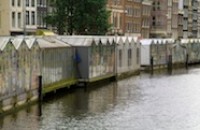 Bloemenmarkt
Open Mon-Sat 9am-5:30pm, Sun 11am-5:30pm
Amsterdam's famous flower market has been located here since 1862, when flower growers from the countryside used to bring in flowers by barge. The market is now permanent, but the flower stalls are still set up atop floating barges. You'll find hundreds of tulips and other flowers for sale in a riot of colors – you can also buy a wide assortment of bulbs here, as well as wooden clogs and other souvenirs.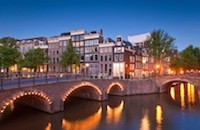 Reguliersgracht
One of Amsterdam's loveliest canals, it's lined with fine gabled houses, and from Kerkstraat you can look through the arches of seven bridges.
Leidseplein and Rembrandtplein
Loud at night and touristy round the clock, these squares are Amsterdam's prime nightlife spots. They attract a young and sometimes rowdy crowd. However, Leidseplein's sidewalk cafes can be very pleasant on a sunny day and are ideal for people-watching. Rembrandtplein is somewhat more upscale, with several glamorous clubs and cafes.
Copyright 2013 MyLittleSwans, LLC. All rights reserved. My Little Swans, the logo and Share a world of experience are registered Trademarks of MyLittleSwans, LLC. Use of this site constitutes acceptance of our Terms of Use and Privacy Policy.