Museum Quarter
Known as the Oud Zuid (Old South), this district is home to three of Amsterdam's most famous museums as well as the city's most popular park. It's a well-heeled neighborhood of large, gracious houses and upscale shops.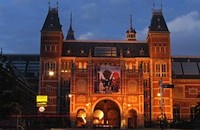 Jan Luykenstraat 1
Open daily 9am-6pm
One of the world's great art museums, the Rijksmuseum first opened in 1800 in the Hague and moved to Amsterdam in 1809. The current Renaissance-Gothic structure opened in 1885. Its collection includes a large number of magnificent Dutch paintings from the Golden Age (the most famous being Rembrandt's Night Watch) as well as many 19th-century works and a substantial collection of Asian art. The museum is currently undergoing a major 10-year restoration, and will fully reopen on April 13, 2013 with a completely new layout and facilities and a brand-new Asian pavilion. In the meantime, 400 masterworks of the Golden Age will be on view in the Philips Wing until Mar 17.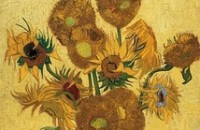 Until Apr 25, 2013: Hermitage Amsterdam
 Amstel
51 
Tel: +31 (20) 570 52 00

Open daily, 9 am - 5 pm
This museum houses the world's largest collection of works by Van Gogh – over 200 paintings as well as drawings and letters. The exhibit chronicles his short and turbulent life, from his beginnings in Holland to his years France. Major works include The Potato Eaters, The Bedroom, Sunflowers, and Irises. For kids, the museum offers workshops and an engaging treasure hunt. The museum is currently closed for renovation until April 25, 2013, but 75 works are on display at the Hermitage in the meantime.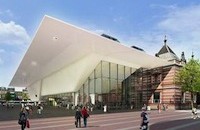 Museumplein 10
Tel: +31 (20) 573 29 11
Open daily 10am-6pm (Thu until 10pm)
Amsterdam's main venue for contemporary and modern art recently underwent a major renovation, including a daring and controversial new wing known as the "bathtub." The permanent collection features a number of works by Piet Mondriaan, Kasimir Malevich and Marc Chagall.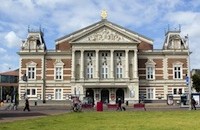 Concertgebouwplein 10
Guided tours in English - Sun 12:15-1:15pm, Mon 5-6pm,
Wed 1:15-2:30 pm (following the free Lunch Concerts)
Home to the renowned Royal Concertgebouw Orchestra, Amsterdam's Concert Hall was completed in 1888 and refurbished in the 1990s. The acoustics are exceptional. In 2013 the Concertgebouw celebrates its 125th Jubilee with a special series of concerts.
This is Amsterdam's most upscale shopping street, with brands like Tiffany, Chanel, Gucci, Hermès and Valentino.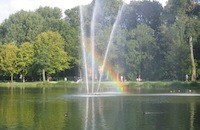 Vondelpark
The city's loveliest park and central Amsterdam's main green space, the Vondelpark is popular with residents and visitors alike – particularly in summer, when the pathways are filled with cyclists and skaters, and the open-air theater (Openluchttheater) holds free concerts and theater performances.
You can rent roller skates/inline skates at Vondeltuin, Vondelpark 7 (entrance at Amstelveenseweg). Bikes can be rented at MacBike on Leidseplein, just across from the main entrance to the park.
Copyright 2013 MyLittleSwans, LLC. All rights reserved. My Little Swans, the logo and Share a world of experience are registered Trademarks of MyLittleSwans, LLC. Use of this site constitutes acceptance of our Terms of Use and Privacy Policy.