Best Hotels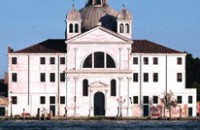 Giudecca 33, Venice
Tel: +39 041 520 7022
Fax: +39 041 520 7557
E-mail: booking@bauervenezia.it
Venice's newest spa and boutique hotel, located in a historic building on Giudecca Island. 37 spacious guest rooms and 13 suites, some with garden terraces, others overlooking the lagoon. Free 24-hour electro-solar shuttle service to and from the Bauer hotel near Piazza San Marco.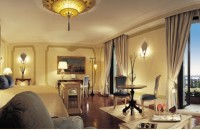 Giudecca 10, Venice
Tel: +39 (041) 520 7744 Fax : +39 (041) 520 3930
US: 800-237-1236 (toll-free)
info@hotelcipriani.it

Set in the gardens at the tip of Giudecca Island. Lovely Olympic-sized pool, plus a 24-hour free boat service to a private landing stage at Piazetta San Marco next to St. Mark's Square.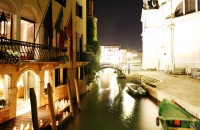 Sestiere Dorsoduro 111, Venice
Tel: +39 (041) 520 3078

A boutique hotel located inside an historical Venetian Palazzo. Located on a small canal,across from Santa Maria della Salute, this charming hotel could be rented out by a family or group.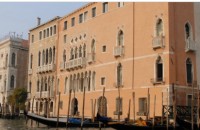 Campo Santa Sofia, Carnnaregio 4198/99, Venice
Tel: +39 (041) 241 3111 Fax: +39 (041) 241 3521

New luxury boutique hotel in one of the most panoramic corners of the Grand Canal. Personal shopper and personal trainer on request. Better suited for honeymooners than families travelling with small children.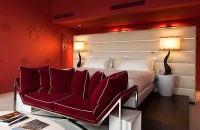 Dorsoduro 173 Venice
Tel: +39 041 34281 Fax: +39 041 2413119
centurionpalace@sinahotels.com
Located on the Grand Canal, next to Santa Maria della Salute, this luxury hotel blends exquisite Venetian Gothic architecture with contemporary interior design. Add luxury services and a gourmet restaurant, and you have the perfect homebase for your Venetian adventures.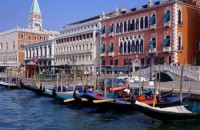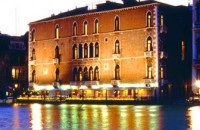 Campo Santa Maria del Giglio, San Marco, Venice
Tel: +39 (041) 794 611 Fax: +39 (041) 520 0942
Near the Duomo and the Piazza della Repubblica.
Reservations: grittipalace@luxurycollection.com

Private beach.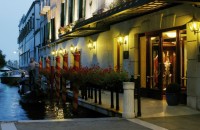 San Marco 1243, Venice
Tel: +39 (041) 528 9840 Fax: +39 (041) 528 7160
Reservations: reservations.lunavenezia@baglionihotels.com

500 feet from St. Mark's Square in the heart of Venice. Private mooring berth enables gondolas and motorboats to reach entrance of hotel.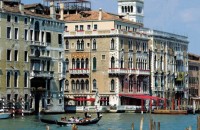 San Marco 1413/d, Venice
Tel: +39 041 520 7022 Fax: +39 041 520 7557
Reservations: booking@bauervenezia.it
A Palazzo, beautiful transformed into a boutique hotel in the heart of the city overlooking the Grand Canal.
Copyright 2013 MyLittleSwans, LLC. All rights reserved. My Little Swans, the logo and Share a world of experience are registered Trademarks of MyLittleSwans, LLC. Use of this site constitutes acceptance of our Terms of Use and Privacy Policy.