Passion-Based Travel:
Activities
As you gather with your family for the holidays, now is a good time to ask them where they want to go in 2013. Over the last year or so, I've noticed a trend toward more active vacations, and perhaps your family is leaning that way as well. It's easy to see why—activities help you experience your destination in a more tangible way. Exploring by bike, kayak or on foot really connects you with your surroundings, letting you feel the wind and the warmth of the sun, smell the crisp alpine air or the tang of the ocean. You're able to visit places vehicles can't access, and immerse yourself in the landscape instead of whizzing past it.
My family's trips tend to be very active—with high-energy kids like mine, it's a must! Variety is also important, which is why multi-sport trips have become so popular. Everyone in the family gets to do the activities they love, at their own level of ability. Our vacations might include water sports, horseback riding, hiking, fishing, or all of the above. On our boat trips in the Caribbean, Greek Islands, Amalfi Coast and Turkey, we spent many an afternoon swimming, snorkeling and wakeboarding. In Argentina, we took polo lessons and rode horses across the pampas. We fished for trout and salmon in Alaska, Argentina and New Zealand, and then ate our catch for dinner. We rappelled down Iguazu Falls, and kayaked on Alaska's Inside Passage. And we've picked up some new activities, too: on our trip to Biarritz, we all took surfing lessons, and my youngest son has discovered rock climbing, so I'm sure that will start to be a focus of our trips.
Skiing is another favorite activity in our family. We've gone to Aspen every President's Day weekend for the past several years, and I'm also a big fan of the ski resorts in the Swiss Alps (having gone to graduate school in Geneva). If you're an advanced skier, maybe you'd be interested in a guided ski tour of the Dolomites with a local expert. Or if your kids leave you behind in a cloud of powder, they might want to go on a private, custom ski or snowboard adventure in New Zealand or South America.
Perhaps you are an avid cyclist, and would love to tour the French châteaux country, the Sicilian coast, or the Mekong Delta on a bike, stopping along the way to meet local villagers and sample the regional specialties. If you're passionate about golf, there are championship courses in some of the world's most spectacular locations, from St. Andrews in Scotland to the Royal Melbourne in Australia. If you're a runner, why not sign up for a marathon in Thessaloniki, Marrakech, Berlin, Cusco, Hong Kong, Juneau, Geneva, or hundreds of other cities around the globe? Hiking enthusiasts might challenge themselves with a multi-day trek through Patagonia or the Canadian Rockies, along the Inca Trail or over New Zealand's legendary Milford Track.
Even if activities aren't the main theme of your trip, they are a great way to break up an itinerary and give you a new perspective on the landscape. The bird's eye view of the Julian Alps from a paraglider, or of the Tanzanian plains from a hot air balloon, will be in your mind's eye forever. White-water rafting a mighty river helps you truly appreciate its power, and shows you untraveled parts of the country you would never see otherwise. And if you aren't a trekker, you can explore the wilderness on a day hike—our hike on the Perito Moreno glacier in Patagonia is still one of my family's most memorable experiences
Some of our MLS partners, like Backroads, Tropicsurf, ROAM, Paws Up, and Nimmo Bay specialize in active vacations, but all of our partners can weave activities into their itineraries. You can choose to be active every day, or just a few days, or any combination each day.
Activities don't have to mean sports, either. Maybe you're more interested in cooking lessons, flamenco lessons, or learning an ancient discipline like calligraphy, flower arranging, or tai chi. The colors and aromas of the market, the rhythm of the music, the history and traditions behind the art—these are all ways to understand and appreciate the local culture more fully, while learning a new skill.
If there are activities you enjoy or would like to learn, consider making them a part of your next travel adventure. There's more to experiencing a place than just "seeing" it—immersing yourself is not only more fun, it's more memorable too.
Happy Thanksgiving!
Upcoming Event
Hillsborough, CA
Jaisalmer Trunk Show

Monday, Dec 10, 10am-4pm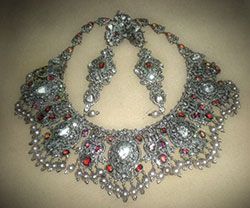 Start your holiday shopping with our trunk show featuring Jaisalmer Fine Indian Jewelry. Ranging from fashionable everyday wear to jewels for the most special occasions, these one-of-a-kind pieces are inspired by the unique designs of Indian jewelry, exquisite craftsmanship, and the beauty of finely cut and polished gems.
New Partners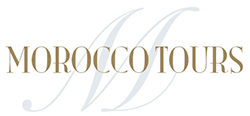 Morocco is one of the world's hottest destinations right now, with a plethora of beautiful new or renovated hotels to complement the sumptuous palaces, fascinating souks and timeless landscapes. We're pleased to introduce our latest partner, Morocco Tours, a bespoke travel company with the experience, sensibilities and local contacts to do it right. A true family business, they will custom-design the perfect adventure, filled with authentic experiences that enchant kids and adults alike. If you are interested in private tours of Tunisia and Libya, they can deliver that as well.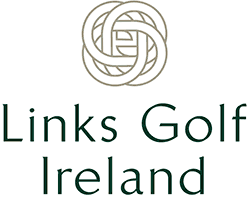 Links Golf Ireland, the sister company of Emerald Custom Tours, now has its own partner section on My Little Swans. Links Golf Ireland offers bespoke golf vacations in Ireland and Britain. Currently they are featuring special tours to north and east Scotland, southwest Ireland, and the Causeway Trail (Northern Ireland). If you like the idea of teeing off at some of the world's most legendary courses, be sure to give them a look.
Photo Contest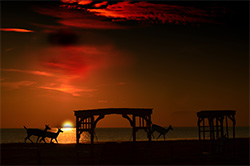 We're still accepting submissions for our second 2012 contest. Send in your photos up until November 30, 2012—we'll be holding our next drawing in early December. As in previous contests, the prizewinner's name will be drawn from the monthly winners. The winner will have a choice of prizes—an Apple iPad or a BlackBerry PlayBook! To see the selected photos from earlier this year, please visit the Photo Contest page on My Little Swans.
Warm Regards,
Katrina Garnett