Extensions
topIstanbul – Beyoglŭ and Beyond
If you have additional time in Istanbul, you may be interested in these sights. They are across the Golden Horn, an inlet off the Sea of Marmara, and could be visited in one day with a car and driver.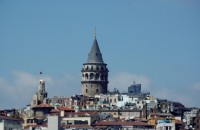 Büyük Hendek Sok, Beyoglŭ, Istanbul
+90 (0)212 293 8180
Tower: 9am-7pm daily
Restaurant and nightclub on 9th floor: 8pm-12am daily
info@galatatower.net

Great views from the top of the 196' tower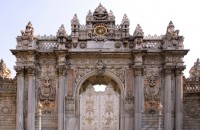 Dolmabahçe Palace
Dolmabahçe Caddesi, Beşiktaş, Istanbul
+90 (0)212 236 9000
May-Oct Tue, Wed, Fri-Sun 9am-4pm (last admission);
Nov-Apr Tue, Wed, Fri-Sun 9am-3pm (last admission)
Closed on the first day of religious festivals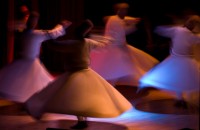 Mevlevi Monastery
Galip Dede Caddesi 15, Tünel, Istanbul
+90 (0)212 245 4141
Wed-Mon 9:30am-4:30pm

This monastery-cum-museum belonged to a Sufi sect of Islamic mystics that is now technically banned in Turkey. Worth visiting only when the Whirling Dervishes perform a ritual dance. Different groups use the hall to perform throughout the year. Dances are on the second and last Sunday of each month. From May-Sept at 5 pm and Oct-Apr at 3 pm. Another group performs on the second and last Friday of the month at 6:30 pm. Times are subject to change. Best to have your travel agent or tour operator purchase tickets in advance.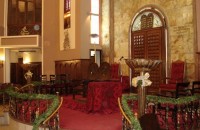 Büyük Hendek Caddesi 61, Karaköy, Istanbul
+90 (0)212 292 0386, +90 (0)212 244 1576, +90 (0)212 293 6223
nevesalom@nevesalom.org

Central and largest Sepphardic synagogue in Istanbul. The synagogue has been bombed over the years. Security is stringent. Phone to make an appointment and have your travel agency or hotel fax your name, citizenship and passport number.  Even to pray, visitors must bring passports.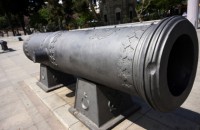 Military Museum
Vali Konaği Caddesi, Harbiye, Istanbul
+90 (0)212 233 2720
Wed-Sun 9am-4:30pm
Mehter Band performs Wed-Sun from 3-4pm
topGallipoli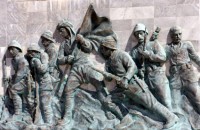 On the Aegean coast, 192 mi SW of Istanbul
A one-day tour can take in the major World War I battlefields, memorials and cemeteries in the Gallipoli National Historic Park.
On the Aegean coast, 238 mi from Istanbul
+90 (0)286 283 0536
Daily 8:30am-5pm

The remains of no fewer than nine ancient cities dating from 3000 BC onward lay one on top of the other at this archeological site. The Troy mentioned in Homer's Iliad is probably the level called Troy VI. The most impressive sight here is the great wall of Troy VI.
topAncient Pergamum
Located about 149 mi N of Izmir near the modern town of Bergama
The principal Hellenistic center and later a thriving Roman province, Pergamum boasts two of Turkey's finest archaeological sites in the Acropolis and the Asklepion.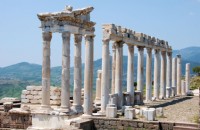 Acropolis
Hilltop adjacent to the Garrison
+90 (0)232 631 2886
Winter daily 8:30am-5:30pm; summer daily 8:30am-6:30pm

Noted for its Temple of Athena, the remnants of the great library, the Altar of Zeus, the spectacular hillside theater and the Agora.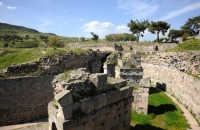 Asklepion
Winter daily 8:30am-5pm; summer daily 8:30am-7pm
The world's first medical center, using groundbreaking techniques in healing such as bathing, dieting, exercise and dream therapy.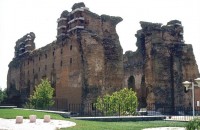 Red Basilica
Adjacent to the 2nd otogar
+90 (0)232 631 2885
Winter daily 8:30am-5:30pm; summer daily 8:30am-6:30pm

Originally a temple honoring Serapis (known in Egypt as Osiris), later to become a Byzantine church and one of the seven churches of Asia Minor mentioned by St. John in the Book of Revelation.
topPamukkale
Located 143 mi SE of Izmir or 404 mi S of Istanbul
Pamukkale's Travertine Terraces are vast white cliffs with scallop-shaped basins of water and frozen waterfalls. Although it is no longer possible to shed your footwear and stroll along the snow-white terraces, the sheer magnitude of this enormous calcium formation is astounding. Two thousand years ago emperors and kings weekended here. The travertine terraces and the remains of the city of Hierapolis – with its baths, acropolis and theater – are now designated a national park and a World Heritage Site.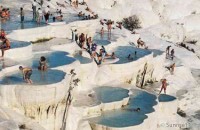 Pamukkale Thermal
+90 (0)258 272 2024
Daily 8am-8pm (until 5pm in the winter)
A dip in the effervescent, steamy waters of the Sacred Pool is sublime.
Provides basic changing rooms, but bring a towel.
topUnderground cities of Cappadocia
The Cappadocia region contains several underground cities of uncertain origins that are, apparently, 3,000 to 4,000 years old. The early Christians probably sought temporary shelter from the persecution of Roman soldiers within their labyrinth structures. The rocks of Cappadocia near Göreme eroded into hundreds of spectacular pillars and minaret-like forms. The volcanic deposits are soft rocks that the people of the villages at the heart of the Cappadocia region carved out to form houses, churches and monasteries. Among the highlights of the region are the rock-cut monastery of Zelve Valley, the Göreme Open Air Museum, the rock city of Üçhisar and the underground cities of Kaymakli and Derinkuyu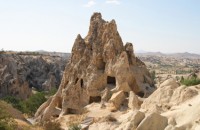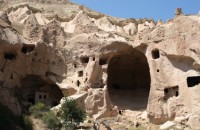 Zelve Open Air Museum
The road to Zelve Valley is accessible off the Göreme/Avanos or Ürgüp/Avanos road.
Daily 8am-5:30pm
+90 (0)384 411 2525
Üçhisar
The village of Üçhisar is centered around the fortress and is surrounded by a hillside of oddly shaped house-caves and neatly carved facades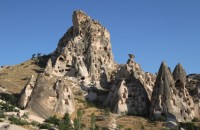 Üçhisar Castle
Daily 8am-sunset
+90 (0)384 219 2618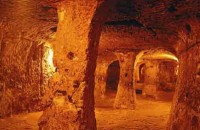 Derinkuyu Yeralti Sehri
+90 (0)384 381 3194
Daily 8am-5pm
One of the best examples of an underground city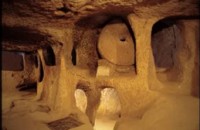 Kaymakli Yeralti Sehri
+90 (0)384 218 2500
Daily 8am-5pm
Another excellent example of an underground city.
topSümela Monastery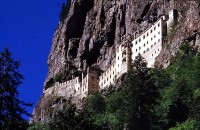 Perched on high cliffs overlooking the Altindere valley, the monastery was founded in the 4th century by two Athenian priests, who, according to legend, found an icon of the Virgin Mary in the cave on the mountain and decided to establish a monastery there.
In Altindere Vadisi National Park, about 28 mi from Trabzon, a port city on the Black Sea
During the summer months, visitors are admitted each day at 9am, 11am, 2pm and 4pm.
It is a steep 6/10-mile, 35- to 45-minute hike uphill from the parking lot to the monastery entrance.
Copyright 2013 MyLittleSwans, LLC. All rights reserved. My Little Swans, the logo and Share a world of experience are registered Trademarks of MyLittleSwans, LLC. Use of this site constitutes acceptance of our Terms of Use and Privacy Policy.