Westminster
topBest Sights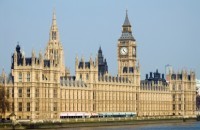 Westminster, London SW1A
+44 (0)20 7219 3000
Book tours: +44 (0)87 0906 3773
Online booking
Tour Parliament most Saturdays during the year: 9:15am-4:30pm
Tours are also available during the Summer Opening. Exact dates and hours may vary.
2012 Summer Opening: July 27 - Sept 1, tours Mon-Sat 9:15am-4:30pm; Aug 15, 22 and 29, tours 1:15-4:30pm; Sept 19-Oct 6, tours Wed-Sat 9:15am-4:30pm

Overseas visitors may only tour Parliament on Saturdays or during the Summer Opening. The tour lasts about 75 min. However, overseas visitors may still attend debates, judicial hearings and committee meetings throughout the year. UK citizens can tour Parliament free of charge by contacting their local MP. Currently only UK citizens can tour Big Ben. Pre-booking is advised.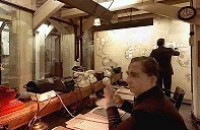 Clive Steps, King Charles Street, London SW1A
+44 (0)20 7930 6961
Daily 9:30am-6:00pm (last admission 5pm)
Closed Dec 24-26

Preserved to look just as they did during WWII, the Cabinet War Rooms give great insight into the lives of Winston Churchill and his team during the blitz. You can see Churchill's bedroom and the Map Room. The museum gives a complete account of Churchill's life, perhaps the greatest Briton ever.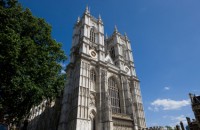 London SW1P 3PA
+44 (0)20 7222 5152
Book tours: +44 (0)20 7654 4758
tours@westminster-abbey.org
Mon, Tue. Thu, Fri 9:30am-4:30pm (last admission 3:30pm); Wed 9:30am-7pm (last admission 6pm); Sat 9:30am-2:30 pm (Jun-Sep 3:30pm)

A magnificent Gothic building where England's kings and queens are crowned and interred. Don't miss the Poet's corner where many English literary figures are buried or commemorated.
topBest Museums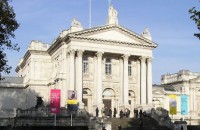 Millbank, London SW1P
+44 (0)20 7887 8888
Sat-Thu 10am-6pm, Fri 10am-10pm
Closed Dec 24-26

With the Tate Modern taking much of its permanent collection, the original gallery now displays British art from 1500 to the present. Late at the Tate, on the first Friday of each month, offers performances, talks, music and films along with extended access to the galleries. You can reach the Tate Britain from the Tate Modern via the Tate to Tate Boat, which leaves every 40 minutes and also stops at London Eye.
topShopping
2-3 Great Pulteney Street, London, W1F 9LY
+44 (0)20 7287 0388

Cargo pants, ladies and kids clothes
topDay Itineraries
topWinston Churchill Day – Westminster/Southwark
Houses of Parliament & Big Ben
Cabinet War Rooms
Cross the Westminster Bridge to Southwark
Imperial War Museum
Winston Churchill's Britain at War
topWestminster/Thames/Greenwich Day
Westminster Abbey
Houses of Parliament & Big Ben
Board riverboat to Greenwich at Westminster Pier
National Maritime Museum
Royal Observatory
Cutty Sark
topMuseum Day – Westminster/Southwark/City
Tate Britain
Board the Tate-to-Tate Boat
Tate Modern
London Dungeon
Cross the Tower Bridge
Tower of London
Copyright 2013 MyLittleSwans, LLC. All rights reserved. My Little Swans, the logo and Share a world of experience are registered Trademarks of MyLittleSwans, LLC. Use of this site constitutes acceptance of our Terms of Use and Privacy Policy.