Buckingham Palace
topBest Sights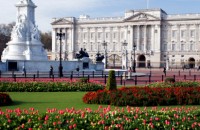 London SW1A
+44 (0)20 7766 7300
bookinginfo@royalcollection.org.uk
Jul 31-Oct 7 (exact dates can vary) 9:45am-6:30pm daily (last admission 3:45pm)
Admission is by timed ticket with entry every 15 minutes throughout the day.
A visit lasts between 2 and 2 1-2 hours. Advanced booking is recommended.
Private tours are available to groups of 14 or more.

Nothing can prepare you for the sheer grandeur, history and elegance of England's main royal residence. 19 State Rooms are open to the public in August and September when the royals are on vacation. Paintings from the Queen's collection can be seen year round at the Queen's gallery.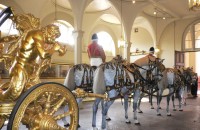 Buckingham Palace, London SW1W
+44 (0)20 7766 7302
bookinginfo@royalcollection.org.uk
2012 Opening Times: April 1-Oct 31, open daiiy 10am-5pm; Nov 1-Dec 21 Mon-Sat 10am-4pm
Closed Dec 22-31 and State Visits
Advanced booking is recommended.
These impressive stables are home to the Queen's ceremonial horses and ornate horse-drawn carriages. A rare chance to see the Windsor Greys.
topMuseums & Shops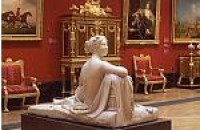 Buckingham Palace, London SW1A
+44 (0)20 7766 7301
bookinginfo@royalcollection.org.uk
Open daily, 10:00-17:30 (last admission 16:30); July 31–Oct 7 open from 9:45am
Closed Oct 8-Nov 2, Dec 25-26
A typical visit with complimentary audio tour lasts approx. 1 hour.
Seven rooms of masterpieces including paintings, jewels, porcelain, furniture and manuscripts.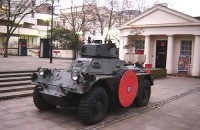 Wellington Barracks, Birdcage Walk, London SW1E
+44 (0)20 7414 3428
Daily 10am-4pm

A must for military buffs and a big hit with my two boys. You'll see weapons, uniforms, and battle scenes from the English Civil War (1642-8) to the present day.

The Guards Bookshop
Birdcage Walk, London SW1E
Daily 10am-4pm
topRoyal Ceremonies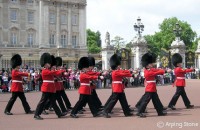 Apr-Jul 11:30am daily
Aug-Mar 11:30am on alternate days

View at Queen Victoria Memorial or Spencer House. In very wet weather, the ceremony does not take place.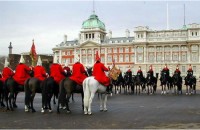 Changing of the Queen's Life Guard
Horse Guards Parade, Whitehall
+44 (0)20 7414 2479
Mon-Sat 11am, Sun 10am; 4pm dismounting ceremony
Summers daily
Winters alternate days 

The Queen's Life Guard leaves Hyde Park Barracks at 10:30am (9:30am on Sun) and takes 30 min to ride to Horse Guards Parade via Constitution and the Mall. Changing of Life Guard at 11am (10am on Sun). The Old Guard returns to Hyde Park Barracks by 11:30am (10:30am on Sun).
topBordering Parks

London SW1A
+44 (0)20 7930 1793
Open all day every day.

Once a hunting ground and a favorite site for duels, this open grassland with mature shade trees is now a popular place for joggers.

London SW1A
+44 (0)20 7930 1793
Daily 5:00am-midnight

St. James is the oldest royal park. It has an ornamental lake with wild ducks, geese and pelicans; graceful walkways, and great views of Buckingham Palace and Whitehall.

London W2
+44 (0)20 7298 2100
Stables +44 (0)20 7723 2813
Daily 5:00am-midnight

This 350-acre park once belonged to monks until King Henry VIII purchased it to hunt wild boar. Now a parkland with avenues of trees, a lake, boathouse, riding stables, a children's playground, tennis courts, restaurant, café, and of course, the speaker's corner where all sorts of humanity come to vent their obsessions on Sundays.
topRestaurants
St. James's Park (west of Horse Guards Parade), London SW1A
+44 (0)20 7451 9999
Reservations
Mon-Fri 8am-11pm; Sat-Sun 9am-10pm
Good spot for late breakfast or afternoon tea.
Arlington House, Arlington Street, London SW1A
Reservations: +44 (0)20 7629 2239
Reservations
Mon-Sat 12-3pm, 5:30pm-12am; Sun 12-5pm, 6-11pm
Dress code is smart casual. No shorts. Children welcome, highchairs available on request. Old, elegant, not touristy. Great lunch, quick service. One of our favorites.
topItineraries
topFull Royal Day
Changing of the Queen's Life Guard or Changing of the Guard
Bird Cage Walk
Guards Museum
Guards Bookshop
Royal Mews
You can arrange your morning around the ceremony you want to see and where you want to be.
Buckingham Palace
Queen's Gallery
topSplit Royal/Shopping Days
Buckingham Palace
Queen's Gallery
Changing of the Guard
Afternoon Shopping for Adults
Bond/New Bond Streets
Jermyn Street
Savile Row
Copyright 2013 MyLittleSwans, LLC. All rights reserved. My Little Swans, the logo and Share a world of experience are registered Trademarks of MyLittleSwans, LLC. Use of this site constitutes acceptance of our Terms of Use and Privacy Policy.