City & Thames
topBest Sights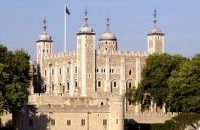 London EC3N
24-hour info: +44 (0)84 4482 7777
Booking info: +44 (0)84 4482 7799
Summer Opening Times: Mar 1-Oct 31, Sat 9am-5:30pm, Sun-Mon 10am-5:30pm
Winter Opening Times: Nov 1-Feb 28, Tue-Sat 9am-4:30pm, Sun-Mon 10am-4:30pm

The Tower has been a royal palace, fortress, armory, mint and menagerie, but is best known as a merciless prison. Go to see the Crown Jewels and suits of armor. Visit with the Beefeaters and ravens. And watch out for ghosts! The Tower is supposed to be the most haunted building in all of England.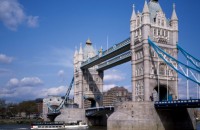 London SE1
+44 (0)20 7403 3761
Apr-Sep 10am-6pm daily (last admission 5:30pm);
Oct-Mar 9:30am-5:30pm daily (last admission 5pm)
Closed Dec 24-26

This iconic symbol of London is now a museum with interactive displays and great river views from the catwalk.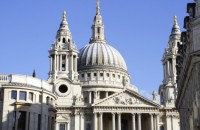 St. Paul's Churchyard, London EC4M
+44 (0)20 7246 8357
admissions@stpaulscathedral.org.uk
Mon-Sat 8:30am-4pm

Sir Christopher Wren's greatest masterpiece, this grand baroque cathedral is crowned by a magnificent inner and outer dome. It has been the setting of many great events, including the wedding of Prince Charles to Lady Diana Spencer in 1981.
topRestaurants Nearby

26 St. John Street, London EC1M
Reservations: +44 (0)20 7251 0848
Information: +44 (0)20 7553 9842
reservations@stjohnrestaurant.com
Mon-Fri 12-3pm, 6-11pm; Sat 6pm-11pm
Closed Sun

(Moorish cuisine)
34-36 Exmouth Market, London EC1R
+44 (0)20 7833 8336
info@moro.co.uk
Mon-Sat 12:30-2:30pm, 7-10:30pm
Closed Sun
topItinerary
topCity/Thames/Greenwich Day
St Paul's Cathedral
Tower of London
Board riverboat at Tower Bridge
National Maritime Museum
Royal Observatory
Cutty Sark
Board riverboat back to Tower Bridge or Westminster pier
Copyright 2013 MyLittleSwans, LLC. All rights reserved. My Little Swans, the logo and Share a world of experience are registered Trademarks of MyLittleSwans, LLC. Use of this site constitutes acceptance of our Terms of Use and Privacy Policy.