Southbank & Southwark
topBest Sights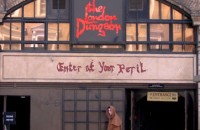 28-34 Tooley Street, London SE1
+44 (0)20 7403 7221
Open daily (opening times vary by season); closed Dec 25

Gruesome delights await you at the world's first medieval horror museum. You can learn the finer points of hanging, drawing and quartering, boiling and pressing people to death. Check out the Great Fire, Jack the Ripper and Bubonic plague exhibits. It's interactive. Not for the feint hearted, or for young children. The tour lasts 60-90 minutes and starts approximately every 7 minutes.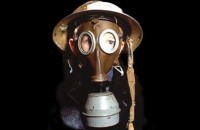 64-66 Tooley Street, London SE1
+44 (0)20 7403 3171
Open daily Nov-Mar 10am-4:30pm; Apr-Oct 10am-5pm
Closed Dec 24-26

The Britain at War Experience recreates the London Blitz with special effects to bring you the sights, sounds, even the atmosphere of war torn London. Primary and secondary education packs, including worksheets and activities are available. The tour is 60-90 minutes long.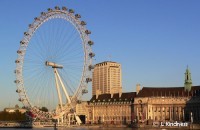 Riverside Building, Westminster Bridge Road, London SE1
Info and booking: +44 (0)87 0500 0600
2012 opening times: Apr-Jun 10am-9pm; Jul 1-26, 10am-9:30pm; Jul 27-Aug 12 10am-midnight; Sep-Dec 10am-8:30pm
Closed Dec 25, Jan 6-21

Towering 450 ft above the River Thames, the world's largest observation wheel offers the most spectacular views of London. Book in advance to avoid long lines. Or book a private champagne capsule ride in the evening and enjoy the sunset and city lights.
topBest Museums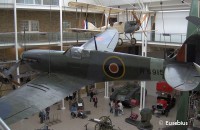 Lambeth Road, London SE1
+44 (0)20 7416 5320, +44 (0)20 7416 5321
Daily 10am–6pm
Closed Dec 24–26
IWM London is currently closed for a major redevelopment project. It will partially reopen in July 2013.
The main gallery has a large array of weapons including a WWII V2 Rocket, a rare Battle of Britain Spitfire, and a modern Polaris missile. The Blitz and Trench Experiences recreate the noise, smoke, and sounds of air attacks. The Children's War exhibit takes a look at the impact of the war of the children who lived through it. Don't miss the two new exhibits the kids are sure to love – an Ian Fleming and James Bond exhibit, and an exhibit based on the popular kid's books, The Horrible Histories.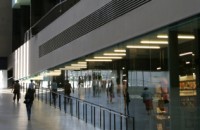 Bankside, London SE1
+44 (0)20 7887 8888
Sun-Thu 10am-6pm; Fri-Sat 10am-10pm
Closed Dec 24-26

In a stunning venue worth visiting just for its design, this International Modern and Contemporary Art museum has become on of London's top attractions. The sheer scale of the building allows many large pieces to be on display for the first time. You can reach the Tate Modern from the Tate Britain via the Tate to Tate Boat which leaves every 40 minutes and also stops at London Eye.
topTheater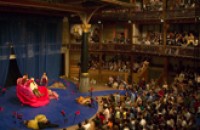 21 New Globe Walk, London SE1
Box office: +44 (0) 20 7401 9919
Theater tours: +44 (0)20 7902 1500
Shakespeare's Globe theatre is a reconstructed open-air playhouse and home to the world's most extensive Shakespeare exhibit. Tours run April through October during the theater season. You can also book a private backstage tour to learn more about the plays, staging, costumes and performers.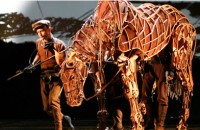 South Bank, London SE1
+44 (0)20 7452 3400
Box office: +44 (0)20 7452 3000
info@nationaltheatre.org.uk
The Royal National Theatre complex is worth a visit even if you don't see a play. The company was formed by Sir Lawrence Olivier in 1962 and the complex opened in 1976. They offer private tours of the three theatres and backstage areas. They also have an outdoor venue in Theatre Square that showcases a more playful and eclectic side of the National, called, Watch This Space.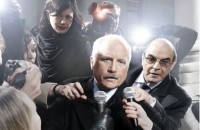 The Cut, London SE1
Box office: +44 (0)87 0060 6628
Info: +44 (0)20 7928 2651
The Old Vic is the new hot ticket in London. Kevin Spacey, its new artistic director has directed and/or starred in most of its last two seasons. He has brought a new passion and A-list stars to the old place.
topBest Restaurants

Oxo Tower Wharf, Barge House Street, South Bank, London SE1
+44 (0)20 7803 3888
oxo.reservations@harveynichols.com
Restaurant
Mon-Sat 12-2:30pm, 6-11pm; Sun 12-3pm, 6:30-10pm
Brasserie
Mon-Sat 12-3pm, 5:30-11pm; Sun 12-3:30pm, 6-10:30pm
topItinerary
London Dungeon
Cross the Tower Bridge
Tower of London
Theater, either Shakespeare at the Globe Theatre or a play and backstage tour at the National Theatre.
Copyright 2013 MyLittleSwans, LLC. All rights reserved. My Little Swans, the logo and Share a world of experience are registered Trademarks of MyLittleSwans, LLC. Use of this site constitutes acceptance of our Terms of Use and Privacy Policy.