Kensington & Notting Hill
topBest Sights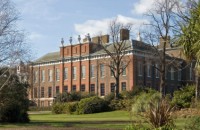 Kensington Gardens, London W8
Information: +44 (0)84 4482 7777
Bookings: +44 (0)84 4482 7799
kensingtonpalace@hrp.org.uk
Mar 1-Oct 31 10am-6pm daily (last admission 5pm)
Nov 1-Feb 28 10am-5am daily (last admission 4pm)
Closed Dec 24-26

Home of the late princess Diana. Also Queen Victoria's childhood home. A must for fans of fashion is the collection of Diana's evening gowns.
topBest Gardens & Parks
topKensington Gardens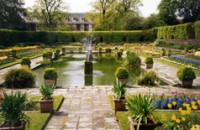 London W8
+44 (0)20 7298 2100
Information: +44 (0)20 7298 2141
kensington@royalparks.gsi.gov.uk
Daily 6am to dusk
Deckchairs are available from Apr to Sept during daylight hours, weather permitting.

Kensington Gardens has wonderful tree-lined avenues, many gardens, a children's playground, and is the setting for Kensington Palace. You can see glimpses of the park in movies like Finding Neverland and Bridget Jones's Diary.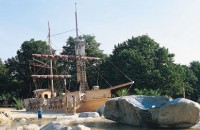 Diana Memorial Playground
+44 (0)20 7298 2141
May-Aug 10am-7:45pm; Apr & Sept 10am-6:45pm; Mar & early Oct 10am-5:45pm; Feb & late Oct 10am-4:45pm; Nov-Jan 10am-3:45pm Closed Dec 25

Diana so loved children. This playground built for children up to age 12 is perhaps her most fitting memorial. Kids will love the massive wooden pirate ship.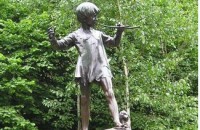 Peter Pan Statue
Near Diana Memorial Playground

One of the most popular statues in all of London is the bronze Peter Pan Statue in Kensington Gardens. JM Barrie, who wrote the classic novel, chose the location for the statue in 1906 and in 1912 he commissioned Sir George Frampton to create the statue. It appeared as if by magic on May 1st. Barrie placed an announcement in The Times: "There is a surprise in store for the children who go to Kensington Gardens to feed the ducks in the Serpentine this morning." Children have been delighted ever since.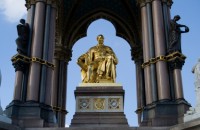 Albert Memorial
Mar-Dec 1st Sun of the month 2pm & 3pm, a 45-minute tour

Climb up the steps for a close view of one of London's most impressive monuments and see more than 150 carved figures representing poets, scientists, artists and technology.
topHolland Park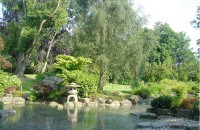 Ilchester Place, London W8
+44 (0)20 7361 3003
Open daily from 7:30am until 30 minutes before dusk

Holland Park is considered one of London's most romantic parks due to its abundant wildlife and secluded walks. It has an Orangery, a cricket pitch, tennis courts, a Japanese garden, and a wonderful children's playground. The park is also home to an open-air theater that stages operas and other musical performances.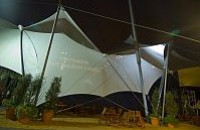 General Enquiries: +44 (0)20 7361 3570  Box Office: +44 (030) 0999 1000
boxoffice@operahollandpark.com

This is a stunning oudoor, canopied theater. The theatre gates open at 6pm to the general public or at 5:30pm if you have pre-booked a table or picnic. Their goal is to make opera accessible to all. Click here to see their upcoming season.
topBest Museums
12 Holland Park Road, London W14
+44 (0)20 7602 3316
museums@rbkc.gov.uk
Wed-Mon 10am-5:30pm;
Closed Tuesdays, Dec 25, Jan 1

Little known museum housing the work of Victorian painter Fredric Lord Leighton.
topBest Restaurants & Snacks

Assaggi
(Italian)
The Chepstow
39 Chepstow Place, Westbourne Grove, Notting Hill, London W2
+44 (0)20 7792 5501
Mon-Wed 12-3pm, 7-10:30pm; Thu-Sat 12-3pm, 7-11pm; Sun 1-4pm, 7-10:30pm
Reservations are essential.

Casual dress. Great food.
208-212 Westbourne Grove, Notting Hill, London W11
+44 (0)20 7313 8050
Mon-Sat 8am-7pm
Sun 10am-4pm

Simply the best organic food served in London.
topBest Shopping

8 Thackeray Street, Kensington, London W8
+44 (0)20 7937 4377
Mon-Fri 10am-7pm, Sat 10am-6pm
Closed Sun
Anything equestrian can be purchased here.

191 Portobello Rd., London W11
+44 (0)20 7908 9696
Poshest movie theater in London. Huge reclining leather seats. Two-seaters sofas are available.
topBest Market
Portobello Road, London W11
Portobello Road Antique Dealers Association: +44 (0)20 7229 8354
Antique market Sat 5:30am-5pm
General market Mon-Wed 8am-6pm, Thu 9am-1pm, Fri-Sat 8am-7pm
Bric-a-Brac Fri-Sat 8am-5pm
Shops Mon-Sat
The market is closed on Bank Holidays, Dec 25-26
info@portobelloroad.co.uk

With more than 2,000 stalls selling everything from fine antiques to comic books, it's best to come early. You can find fantastic bargains if you have patience and don't mind crowds.

Although some stalls are open all week, Saturday is definitely the best day to go. The Saturdays market is divided into four major sections: the antiques section at the southern end of Portobello Road, near Notting Hill Gate, between Colville Road and Chepstow Villas; the fruit and vegetable market between Westway and Colville Road; a flea market, and an arts and crafts section located just off Portobello Road on the Tavistock Piazza.
topItineraries
topKensington Park Day
Kensington Palace and Diana's Dress Collection
Boardwalk Cafe in the park
topNotting Hill Day
topMuseum & Holland Park Day
Enjoy a picnic and Opera at the Theatre
Copyright 2013 MyLittleSwans, LLC. All rights reserved. My Little Swans, the logo and Share a world of experience are registered Trademarks of MyLittleSwans, LLC. Use of this site constitutes acceptance of our Terms of Use and Privacy Policy.