Regent's Park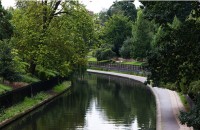 London NW1
+44 (0)300 061 2300
regents@royalparks.gsi.gov.uk
Daily 5am to dusk

With so much to see and do, this 410-acre park is a destination in itself. The park includes stunning gardens, a boating lake, sporting greens, tennis courts, the London Zoo, the Open Air Theatre, an outdoor bandstand, delightful walkways and restaurants.
topTheatre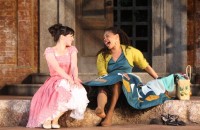 Queen Mary's Garden, Inner Circle, Regent's Park, London NW1
Box office: +44 (0)84 4826 4242 Booking

15-week summer season presents a season of Shakespeare's works as well as musicals, comedy acts and concerts. Season opens in June. Matinee and evening performance times vary by date. Priority booking opens each January. You can eat at the theatre before the performance or bring a picnic.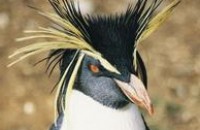 Outer Circle, Regent's Park, London NW1
+44 (0)20 7722 3333
Jul 21-Sep 2, 10am-6pm; Sep 3-Jul 20, 10am-6pm
Closed Dec 25

The oldest zoo in the world is now best known for a scene in Harry Potter and the Philosopher's Stone. It's during a family visit to the reptile house that Harry discovers he can talk to snakes and unwittingly frees a boa constrictor. A wonderful zoo with over 6000 animals, most in settings similar to their natural habitat. My kids loved the walk-through aquarium and the tropical bird forest.
topRestaurants
Queen Mary's Garden, Inner Circle, Regent's Park, London NW1
+44 (0)20 7935 5729
Summer 10am-9pm; winter 10am-4pm
Serves lunch, afternoon tea and pre-theatre meals.
The Boating Lake, Hanover Gate, Regent's Park, London
Summer 9am-8pm; winter 10am-4pm
Family restaurant with large terrace seating area.
Marylebone Road, London NW1
+44 (0) 871 894 3000
guest.experience@madame-tussauds.com
Peak (weekends and school holidays) 9am-6pm
Off peak (weekdays, excluding school holidays) 9:30am-5:30pm
Closed Dec 25
Online booking

Realistic life-sized models of historic figures and celebrities were a big hit with my kids. So was the Chamber of Horrors, the Spirit of London ride and the Planetarium. Purchase tickets ahead of time, as lines are long. Did you know that Madame Tussaud learned her trade by making death masks from decapitated heads during the French Revolution? To my boys, that's entertainment. Lines are really long, even with tickets. Your best bet is to have someone in your group stand in line while the others window shop, until it is time to go in.
topCricket
St Johns Wood Road
London, NW8
+44 (0)20 7616 8500

Next to Regent Park. Worth spending a leisurely afternoon soaking up the atmosphere of this quintessential English sport. You need to purchase tickets in advance if top international teams like Australia or South Africa are playing.
topShopping on Marlebone High Street
We really enjoyed the relaxed, laid back neighborhood feel and unique shops on Marlebone High. Located just south of the Regent's Park near Madame Tussard's. A few favorites:
52-54 Marylebone High Street, London W1U
+44 (0)20 7224 3585
Wonderful spa that sells 'Relaxation Clothing' as well as other great products. I still wear my purchases.
55 Marylebone High Street, London W1U
+44 (0)20 7723 2223
Mon-Wed 10am-6pm; Thur 10am-7pm; Fri 10am-6pm; Sat 10am-6:30pm; Sun 12-5pm
Great housewares upstairs.
81 Marylebone High Street, London W1U
+44 (0)20 7224 5040
Scottish cashmere in wide range of colors and styles.
83-84 Marlebone High, London W1U
+44 (0)20 7224 2295
A beautiful Edwardian bookshop that arranges its books by country-guides, novels and non-fiction. A must-stop for any traveler.
88 Marylebone High Street
London
W1U
+44 (0)20 7486 0595
Purchased nightgowns. Also carry wonderful bedding and fragrances.
102 Marlebone High, London W1U
+44 (0)20 7224 5179
Ribbon, trimmings, tiebacks galore. Will bring out the designer in anyone.
topItinerary
Bring a picnic lunch from Fortnum & Mason
or dine at either The Garden Café or the Boathouse restaurant in the park.
Enjoy the park and all it has to offer. And if you don't see a matinee at the Open Air Theatre, make time for an evening performance.
Copyright 2013 MyLittleSwans, LLC. All rights reserved. My Little Swans, the logo and Share a world of experience are registered Trademarks of MyLittleSwans, LLC. Use of this site constitutes acceptance of our Terms of Use and Privacy Policy.