Trip Highlights
topAt-a-Glance
5 days in Beijing
3 days in Xi'an
3 days in Shanghai
6 days in Hong Kong
topBeijing: Days 1 – 5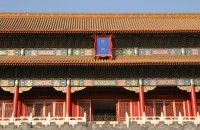 Beijing has long been the political, cultural, and diplomatic center of China. The imperial capital for many centuries, it is now a busting metropolis, home to 11 million people. You will visit the Temple of Heaven, the Forbidden City, the Great Wall of China, the temples of the Summer Palace, and other major sites. You'll also have a chance to see outstanding acrobatic and theater performances and take classes in Chinese calligraphy, opera and martial arts.
topXi'an: Days 6 – 8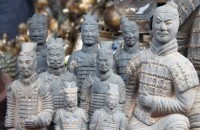 One of the oldest cities in China, dating back some 3,100 years, Xi'an shares fame with Athens, Cairo and Rome as one of the four capitals of ancient civilization. Today it is best known as the home of the famed Terracotta Warriors. Along with the archaeological site, you'll visit the exceptional Shaanxi History Museum, the Forest of Stelae Museum, and the city's famous mosque and pagodas.
topShanghai: Days 10 - 12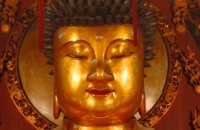 Glamorous and fast-paced, Shanghai has a rich and fascinating history. Among the places you'll explore are the classical Yuyuan Garden and lively Yuyuan Bazaar, the Jade Buddha Temple, and the lovely colonial districts of Bund and French Concession. You'll also make a day trip to the ancient water town of Zhujiajiao.
topHong Kong: Days 13 - 18
A territory of the United Kingdom from 1842 until 1997, Hong Kong offers a unique and sophisticated blend of East and West. Shopping is a major attraction here – you'll find old-world markets and high-end boutiques, selling treasures from bargain to extravagant. Our tour will take you to the Kowloon market, the exclusive Central Mall, and the intriguing Wanchai district. You'll also take a private junk tour around Hong Kong Harbor and pay a visit to the Po Lin Monastery.
Copyright 2013 MyLittleSwans, LLC. All rights reserved. My Little Swans, the logo and Share a world of experience are registered Trademarks of MyLittleSwans, LLC. Use of this site constitutes acceptance of our Terms of Use and Privacy Policy.