Old Dubai

Historic Dubai consists of two districts, Deira and Bur Dubai, split down the middle by Dubai Creek. The area around Dubai Creek offers a peek at Dubai's past, when it was an important center of the pearl trade. Wooden dhows still cruise the waters, carrying cargo bound for foreign ports. Dhow tours of the Creek are available, and it's great fun to take an abra, or water taxi, from Diera to Bur Dubai.
topShindagha Quarter
The historic waterfront quarter at the mouth of the Creek contains some of Dubai's loveliest Arabian architecture. It's an enchanting place for an evening stroll.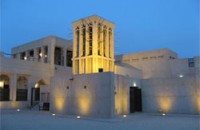 H.H. Sheikh Saeed House
+971 4 393 7139
Open Sat-Thu 8am-8:30pm; Fri 3:30pm-9:30pm
Ramadan Sat-Thu 9am- 5pm; Fri 2pm-5pm
This restored 19th-century home was the former residence of Sheikh Saeed Al Maktoum, ruler of Dubai from 1912-1958, and was once the seat of local government. It houses a rare collection of historic photographs, stamps and coins.
Heritage Village and Diving Village
Near Al Shindaga Tunnel, Bur Dubai
+971 4 393 7151

Open daily, 9am-9pm
Though they may sound touristy, these living museums are a delightful way to learn about Dubai's history and culture. The Heritage Museum recreates Bedouin village life and features potters and weavers practicing their traditional crafts; the Diving Museum offers pearl-diving demonstrations. In the evenings during the cooler months, locals and visitors gather for music, dance and cultural performances.
topBatakiya Quarter
The narrow lanes of the Batakiya quarter are lined with art galleries and traditional courtyard houses, topped with wind towers that cooled the buildings in the days before electricity.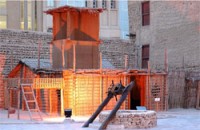 Dubai Museum
Open Sat-Thu 8:30am-7:30pm; 
Fri 2pm-7:30pm
Ramadan Sat-Thu 9am-5pm; Fri 2pm-5pm
+971 4 353 1862
Housed in the Al Fahidi Fort, built in 1787 and the oldest building in Dubai, this museum is devoted to Dubai's social and cultural history. Colorful, interactive displays show what life was like in Dubai before the discovery of oil. There's also an impressive collection of artifacts dating back as far as 3000 BC.
House 26, Al Mussallah Road
Bastakiya, Bur Dubai
+ 971 4 353 6666
The SMCCU was founded to help remove barriers between people of different nationalities and raise awareness of the local culture among foreign residents and visitors. A number of activities are offered, including tours of Jumeirah Mosque, Bastakiya walking tours, cultural meals, and language courses.
Cultural Breakfasts and Lunches
Breakfasts Mon and Wed, 10am; Lunches Sun and Tue, 1pm. Advance booking required.
Enjoy a traditional homemade breakfast or lunch in the SMCCU center, located in a typical wind-tower house.
topOld Souks
Traditional souks, or Arabian markets, line both sides of the Creek. The most famous and impressive are in Deira, but it's worth exploring them all – to save time, take an abra to Bur Dubai. Bargaining is expected and part of the fun. Individual shops are air conditioned, but the souks themselves can be a hot and sweaty experience, so be sure to dress accordingly, and go in the evening if you can.
Sat-Thu 9am-1pm, 4-10pm; Fri 4-10pm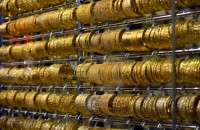 Gold Souk
Sikkat al-Khali Street, Deira
Dubai has been called the "City of Gold," and this market makes it easy to see why. Considered the best gold souk in the world, it shimmers with jewelry of every imaginable type.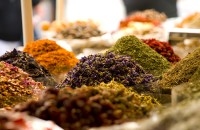 Spice Souk
67th Street, Deira
Vivid and fragrant, this market offers exotic herbs and spices by the heap, as well as nuts and dried fruit.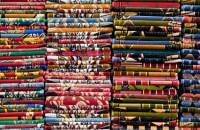 Textile Souk
Al Fahidi Street, Bur Dubai
Cross the Creek to this lively market selling colorful textiles, souvenirs and trinkets.
Copyright 2013 MyLittleSwans, LLC. All rights reserved. My Little Swans, the logo and Share a world of experience are registered Trademarks of MyLittleSwans, LLC. Use of this site constitutes acceptance of our Terms of Use and Privacy Policy.