Hajar Mountains
Paralleling the east coast of the UAE, the striking Hajar mountain range lures visitors with opportunities for hiking, camping, wildlife viewing or just taking in the views from the top of its many peaks. One of the most worthwhile day trips is a visit to the city of Al Ain, at the foot of the mountains in the emirate of Abu Dhabi.
1.5 hour drive southeast from Dubai
A picturesque desert city built on the site of a natural spring, Al Ain is surrounded by dramatic landscapes – towering sand dunes, rugged gravel plains, and majestic Jebel Hafeet, the UAE's most famous mountain. Once a prominent oasis stop on the caravan trial, it's also an important archeological region, with history dating back more than 4,000 years, and was recently named a UNESCO World Heritage site. Al Ain is called the "Garden City" for its lush parks and gardens and spacious urban planning. The ancient forts spread around the city are fun to explore, and the museums offer deep insights into the region's history.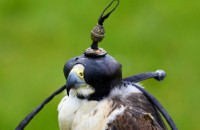 +971 3 764 1595
Email: info.museum@adach.ae
Open Sat-Thu 8am-7:30pm; Fri 3-7:30pm. Closed Mon.
This compelling museum presents the history and culture of the local civilizations, from the Stone Age to the Islamic age. Divided into two sections, archaeology and ethnography, it's filled with ancient tools, jewelry and other significant artifacts, as well as a whole exhibit dedicated to the craft of falconry. A major facelift of the museum is planned within the next few years.
+971 3 751 7755
Open Sat-Thu 8:30am-7:30pm; Fri 3-7:30pm. Closed Mon.
This palace was the former residence of Sheik Zayed Bin Sultan Al Nahyan and the center of administrative life in Al Ain during his rule. Converted to a museum in 2001, its collections interpret the traditional way of life of the ruling family.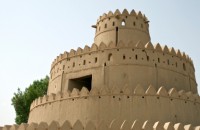 Al Jahili Castle
One of the largest forts in Al Ain, and one of the most famous in the UAE, Al Jahili is the best local example of Islamic military architecture. It was built by Sheikh Zayed the First between 1891 and 1898, and was a symbol of power and stability as well as a royal summer residence.
Open daily 4:30-9:30pm
This area contains the largest Bronze Age complex in the UAE. The park's landscaped gardens highlight a number of archaeological treasures, with the 4000-year-old Grand Tomb as its centerpiece. Just outside the park is an Iron-Age falaj, or underground water system.
Camel Market
Open daily
This market is famous throughout Abu Dhabi and attracts buyers and breeders from all over the UAE, as well as traders from as far away as Sudan, Oman and Pakistan. Lively and bustling, the market offers a fascinating slice of Arabian life.
Copyright 2013 MyLittleSwans, LLC. All rights reserved. My Little Swans, the logo and Share a world of experience are registered Trademarks of MyLittleSwans, LLC. Use of this site constitutes acceptance of our Terms of Use and Privacy Policy.