King's Highway
This 5,000-year-old route between Amman and Petra is rich with historic sites, from biblical to Byzantine.
19 miles south of Amman, this town is known as the "City of Mosaics" for its spectacular Byzantine and Umayyad mosaics.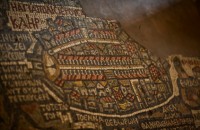 Church of St. George
Madaba, northwest of the city center
This Greek-Orthodox Church is famous for the Byzantine Madaba Map, discovered during the church's construction in 1896. Containing two million pieces of stone, the mosaic is the oldest map of the Holy Land known to exist, and dates from the 6th century AD.
topShopping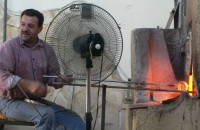 topRestaurants
Lebanese House
This famous spot is one of the oldest Lebanese restaurants in Jordan. Over 100 items on the menu.
Tel: +962 5 324 8650
Email: reservation@haretjdoudna.com

Authentic Jordanian food in a restored Late Ottoman home. Live music, indoor and outdoor dining, antiques bazaar.
topMt. Nebo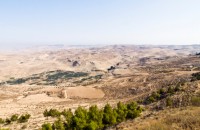 According to scripture, this was the place where Moses was given a view of the Promised Land, and is also said to be his final resting place. The 2,680-foot summit offers a panoramic view across the Dead Sea to the Holy Land (as far as Jerusalem on a clear day).
topCrusader Castles
During the Crusades, a string of castles were built by Europeans in the Middle East, stretching from the Gulf of Aqaba to Turkey. The first two are located along the King's Highway – the third is near Petra.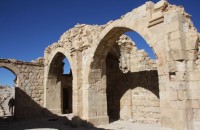 Shobak Castle
This fortress guarded the vital Damascus-to-Cairo trade route. Though not as well preserved as Kerak, its isolated location makes it more atmospheric.
Kerak Castle
Located on a steep hill nearly 3,300 feet above the valley, this ancient fortress is the best-preserved crusader castle in the region.
Al Wu'eira
About a half-mile north of the Petra site, this fortress is entered by crossing a bridge over a moat. Vaulted gate rooms, water cisterns, and the apse of a church still stand.
Copyright 2013 MyLittleSwans, LLC. All rights reserved. My Little Swans, the logo and Share a world of experience are registered Trademarks of MyLittleSwans, LLC. Use of this site constitutes acceptance of our Terms of Use and Privacy Policy.