Catania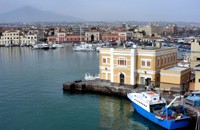 Overshadowed by Palermo, and with a largely undeserved reputation for being dangerous, Catania is often thought of as a place to just pass through – yet, for those who choose to explore, it has plenty to offer. Rebuilt in fine Baroque style after a devastating quake in 1693, it's now a UNESCO World Heritage site.
Catania Cathedral
This is the 3rd cathedral to occupy this site – lava destroyed the first, and earthquake the second. This cathedral is fully Baroque in style, and sumptuously decorated inside and out. Just inside the entrance is the tomb of Vincenzo Bellini.
Piazzo Duomo
Catania's central square is surrounded by gracious Baroque buildings. In the middle is the unusual Fontana dell'Elephante, combining a Roman-era elephant made of lava with an Egyptian obelisk.
Castello Ursino
Tel: +39 09 5 345830
Open 9am-1pm & 3-6pm Mon-Sat; 9am-12:30pm Sun
One of the few remaining medieval buildings in Catania, this imposing 13th century castle was originally on a clifftop overlooking the sea, but became landlocked after various earthquakes and eruptions. Once a royal residence and later a prison, it now houses the Catania Civic Museum.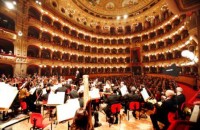 Via Perotta 12
Tel: +39 09 5 7306111
This magnificent opera house was named after the composer Vincenzo Bellini, who was born here. Notable for its striking façade, it also has great acoustics. It's worth seeing a performance here if you have time.
topAccommodations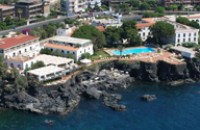 Comfortable, recently renovated hotel with a stunning cliffside location near the city. 160 rooms, 2 suites, spa, restaurant with terrace view (outdoor seating in summer).
Copyright 2013 MyLittleSwans, LLC. All rights reserved. My Little Swans, the logo and Share a world of experience are registered Trademarks of MyLittleSwans, LLC. Use of this site constitutes acceptance of our Terms of Use and Privacy Policy.