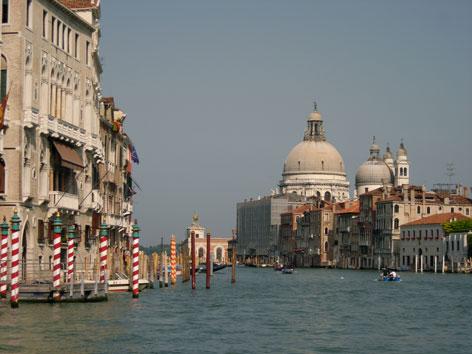 GeoStats:
Alternate Name: Venezia
Passport/Visa Requirements: US citizens need passports, but not visas.
Population: 269,441
Languages: Italian
Predominant Religions: Christian (Roman Catholic, Protestant)
Time Zone: 1 hour ahead of Greenwich Mean Time (+1GMT). 6 hours ahead of Eastern Standard Time (+6EST).
Voltage Requirements: 220 volts
Phone Codes: 39, country code: 041, city code
Key Events
topFestivals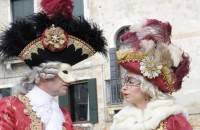 Feb-Mar (dates vary by year)
One of the world's most famous Carnival celebrations. Masked revelers fill the squares, and exclusive parties take place in the city's palazzi during the 10 days before Lent.
Festa della Sensa
40th day after Easter
This Feast of the Ascension has been marked in Venice for more than 1,000 years by a symbolic wedding ceremony with the sea. Originally the doge would throw a gold ring into the water to celebrate the port city's relationship with the sea; now the mayor plays the part. Regattas follow.
Festa del Redentore
3rd weekend in July
The Feast Day of the Redeemer celebrates the city's recovery from the plague of 1576. A bridge of boats crosses the Giudecca Canal to the church of the Redentore, and a huge fireworks display lights up the sky.
topArt and Architecture
Jun-Nov
Since 1895, this major cultural exhibition has been held each year in venues around the city. In odd years, the focus is contemporary art – in even years, the focus is architecture. Yearly events include the Venice Film Festival as well as festivals of theater, music and dance.
topRegattas
Vogalonga
Late May
Thousands of non-motorized boats compete in this friendly race from the lagoon to Burano, and back down through the Grand Canal.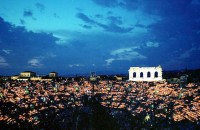 Mid Jun-Aug
More than eight decades old, this annual opera festival features world-famous singers and opera directors staging performances at the ancient Roman Arena.
Opera Season
Sep-mid Jun
The Gran Teatro La Fenice opera company performs regularly at the PalaFenice on the island of Tronchetto; Teatro Malibran, near the Rialto Bridge on the Grand Canal; and at various other venues.
Soccer Season
Late Sep-early Jun
Associazione Calcio Venezia plays home games every other Sunday at Pierluigi Penzo Stadium on the island of Sant'Elena.
Copyright 2013 MyLittleSwans, LLC. All rights reserved. My Little Swans, the logo and Share a world of experience are registered Trademarks of MyLittleSwans, LLC. Use of this site constitutes acceptance of our Terms of Use and Privacy Policy.