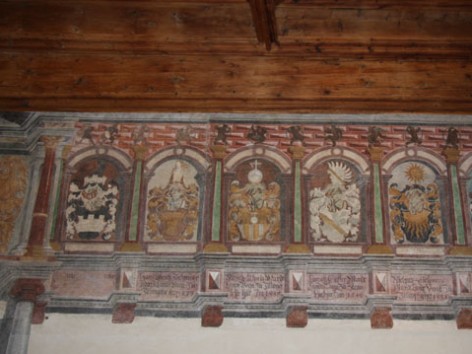 GeoStats:
Population: 615,857
Languages: French; many also speak English and a smaller number speak German.
Passport/Visa Requirements: Passports are required of Australian, Canadian, U.K. and U.S. citizens. U.S., Canadian and Australian citizens may stay up to 90 days without obtaining a visa.
Predominant Religions: Christian (Roman Catholic, Protestant) and growing Muslim and Jewish populations.
Time Zone: 1 hour ahead of Greenwich Mean Time (+1 GMT). Daylight Saving Time is observed from the end of March to the end of October.
Voltage Requirement: 220 volts/50 Hz
Telephone Codes: 41, country code; 22, city code
Basics
topWhen To Go
Spring, summer and autumn are all pleasant times to visit Switzerland. The wildflowers are at their peak in June and July; the summer months are also the most crowded. Spring and autumn tend to have fewer crowds – this is also when some of the most colorful folk festivals take place. The winter sports season lasts from mid-December until late spring. Unless you're interested in skiing, May and September are the best months to visit Geneva, which can get muggy during the summer. Most mountain resorts close during late April and May, though lake resorts do not.
topWeather & Temperature
Switzerland's alpine geography means the climate varies widely throughout the country. The temperature can be quite cool at higher elevations even in summer. It's a good idea to carry a sweater, light raincoat and folding umbrella year round.

Geneva can be hot and muggy in summertime, with the heaviest rain falling in August. Temperatures in spring and autumn are often unpredictable, with strong winds. Winter can be quite cold, but there is great skiing in the Alps.
Geneva, Switzerland

JAN

FEB

MAR

APR

MAY

JUN

JUL

AUG

SEP

OCT

NOV

DEC

Average High Temperature
°F

39

45

52

57

68

72

77

77

68

61

46

41

°C

4

6

10

15

20

23

25

24

21

14

8

4

Average Low Temperature
°F

30

32

34

39

48

52

55

57

50

46

34

32

°C

-2

-1

2

5

9

13

15

14

12

7

3

0

Average Precipitation
in

2.2

2.1

2.4

2.5

3.0

3.2

2.8

3.5

3.6

3.6

3.2

2.6

cm

5.6
5.3
6.1
6.4
7.6
8.1
7.1
8.9
9.1
9.1
8.1
6.6
topTime Difference
1 hour ahead of Greenwich Mean Time (+1 GMT). Daylight Saving Time is observed from the last Sunday of March to the last Sunday of October.
topPassport & Visa Requirements
Passports are required of Australian, Canadian, U.K. and U.S. citizens. U.S., Canadian and Australian citizens may stay up to 90 days without obtaining a visa. If your country of origin necessitates a Schengen visa to enter Switzerland then you must have one – even if you are currently residing elsewhere.
topMoney Matters
Currency
The Swiss Franc (Sfr) is used in Geneva, but many shops and restaurants accept euros as well (at a slightly disfavorable rate, and change is given in local currency). The Swiss Franc is divided into 100 centimes; coins come in denominations of 5,10, 20 and 50 centimes, and 1, 2 and 5 francs. Denominations for banknotes are 10, 20, 50,100, 500 and 1,000.
Cash, Credit Cards & Travelers Checks
ATMs are widely available. Use debit cards, credit cards or cash, as traveler's checks are increasingly difficult to use. American Express is not widely accepted.
Tipping
The common tip in restaurants is 10%, depending, of course, on the quality of the service.
Porters: 10 Sfr
Taxis: 10% of the fare
topPersonal Security
Switzerland has one of the lowest crime rates in the world. However, normal precautions should be taken when walking in unlit streets late at night, on public transit or in large crowds. Pickpockets and purse-snatchers sometimes operate in the public areas of large towns.
topHealth Matters
Switzerland has excellent public services and the tap water is safe to drink. Health care is private, so medical treatment must be paid for. In a health or travel emergency, immediately call your insurer's central office.
Vaccinations
No vaccinations are required for Switzerland.
Altitude Sickness
Altitude sickness can be a risk at elevations over 10,000 feet. Aspirin, rest, and fluids will help alleviate symptoms, which include nausea and headaches. If symptoms persist, descend to a lower altitude and consult a doctor.

Sunstroke or sunburn is also a risk at the higher elevations, where the air is thinner and snow creates reflections. Wear sunscreen, sunglasses and a hat.

Weather conditions in the mountains are variable and can turn cold quickly. Be sure to wear warm, weatherproof layers if skiing or hiking, and bring water and high-energy snacks.
topTelephone
Country code for Switzerland is 41
City code for Geneva is 22

Within Switzerland and even in Geneva, always dial the regional code (022) first for a local number; from elsewhere in Europe, dial 0041-22 (011-41-22 from North America) and then the seven-digit number. Toll-free numbers begin with 0800; many information calls dialed to a number beginning with 0848 have a separate rate.

Directory assistance: 1818
Police: 117
Fire: 118
Ambulance: 140
Helicopter Rescue: 1414
Public Phones
More and more public phones require phone cards (called "taxcards"), which can be purchased from the post office or kiosks in denominations of 5 Sfr, 10 Sfr, 20 Sfr and 100 Sfr. Local calls cost 0.60 Sfr. Long-distance and international calls can also be dialed with coins.
Mobile Phones
If you have a GSM900/1800 mobile phone, you can buy a SIM card for as little as 10 Sfr. You need an ID to buy this card. Refill cards are available from most newsagents or you can add credit at Swiss Railway ticket machines. Mobile-phone providers are Orange, Sunrise and Swisscom.
topElectrical
topEtiquette
The Swiss tend to be somewhat traditional and reserved. Expect the Swiss to keep a bit of distance in conversations, and they don't do a lot of gesturing.

The normal way to greet someone is to shake hands. English is widely spoken, especially by businesspeople, and it's acceptable to refer to a person with standard English titles (Mr., Ms.) unless they have a professional title.

Avoid asking personal questions regarding age, marital status or religion, as these will be considered private matters. Even though the Swiss easily mix all of their constituent cultures, they maintain a sense of pride in their various heritages. Issues revolving around World War II and Swiss banks' involvement with the Nazis are subjects best avoided even if you know your acquaintances well. Discussions of Swiss culture and city life, the arts, food and travel are all welcome topics – sport and Swiss sporting achievement will almost certainly be conversation winners.
Dress on the conservative side and avoid flashy jewelry if you want to blend in with the crowd. And do keep your voice down. The Swiss, generally, don't shout.
Don't expect all German-speaking Swiss to speak standard German with you, even if you are fluent in German. They are proud of their dialect – some never speak standard German and cannot write it well – and many would prefer to speak English or French with foreigners instead of standard German. A couple of greetings in Swiss German will make a very favorable impression.
topWhat to Wear
Geneva's dress code is relatively casual, although slightly less so than a city such as New York. In the summer, people respect the heat and humidity by dressing light, but men should avoid wearing shorts in the city. Take along a light sweater, plus a jacket for chilly evenings. For excursions into the mountains, sturdy boots and a warm jacket are essential, and in winter you need a warm coat, hat, gloves and a scarf.

Comfortable walking shoes are recommended for sightseeing, and broken-in walking boots are essential for mountain excursions. Do not use sneakers when hiking in the mountains; the soft soles can be dangerous on uncertain footing. If you go in winter or plan to visit the higher mountain regions, a warm, weatherproof parka is always recommended. Business travelers should opt for conservative suits and ties.
topPublic Holidays
New Year's Day (Jan 1)
Good Friday
Easter Monday
May Day (May 1)
Ascension (Mid-May)
Whit Monday (Late May)
Corpus Cristi (Early June)
Swiss National Day (Aug 1)
Assumption (Mid-Aug)
Geneva Fast – Sep 10
All Saints' Day (Nov 1)
Feast of the Immaculate Conception (Dec 8)
Christmas Day (Dec 25)
St. Stephen's Day (Dec 26)
Restoration Day (Dec 31)
Copyright 2013 MyLittleSwans, LLC. All rights reserved. My Little Swans, the logo and Share a world of experience are registered Trademarks of MyLittleSwans, LLC. Use of this site constitutes acceptance of our Terms of Use and Privacy Policy.