Granada
Famous as the home of the Alhambra, Spain's most visited site, Granada occupies three hills at the foot of the striking Sierra Nevada mountains. Occupied by the Moors in the 8th century, Granada flourished under the Nazrid dynasty from 1238-1492, becoming a center of science and culture. The city was one of the last holdouts in the Christian reconquest, but blossomed again during the Renaissance. In addition to the magnificent Alhambra, Granada's old city – known as the Albaicín – is filled with fine buildings from both its golden ages, while the modern city at the base of the hills offers its own array of monuments, cafes and shops.
topAlhambra
Open Oct 16-Mar 15: daytime Mon-Sun 8:30am-6pm, nighttime Fri-Sat 8pm-9:30pm. Mar 16-Oct 15: daytime Mon-Sun 8:30am-8pm, nighttime Tue-Sat 10-11:30pm. Closed Dec 25, Jan 1.
Reservations essential
Tickets can be purchased on the day of the visit at the Alhambra ticket office, in advance at the Tienda de la Alhambra (Alhambra Shop) on Calle Reyes Católicos nº 40, or online
Caliphs from the Nazrid dynasty outdid themselves with this sublime monument, which dominates one of Granada's three hills. Seeking to create a paradise on earth, the caliphs designed a series of elegant, ornately decorated structures linked by colonnades, gardens, and patios – a fortress, residence and royal city all in one. The result is the world's finest example of Spanish Islamic architecture.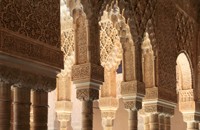 Nazrid Palace
The best-known of the Alhambra's structures, this 14th-century Moorish palace both stuns and soothes visitors with its exquisite decoration, harmonious layout and peaceful courtyards, featuring reflecting pools and murmuring fountains. Highlights include the Sala de las Dos Hermanas, with its honeycomb dome, the Salon de los Embajadores, with a magnificent marquetry ceiling, the Sala de los Abencerrajes, decorated in geometric patterns and stucco stalactites, and the Patio de los Liones, with its slender marble columns and fountain supported by 12 marble lions.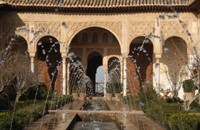 Palacio Generalife
Just north of the Alhambra is the summer estate of the Nazrid rulers. The main attractions here are the elaborate, terraced gardens and tranquil patios, most notably the Patio de la Acequina, with a long pool lined with fountain jets. The relatively plain interior offers spectacular views.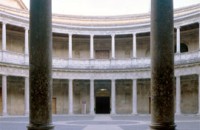 Tel: +34 958 57 54 50
Open Mar 15-Oct 14, Wed-Sat 9am-8pm, Tue 2:30-8pm, Sun 9am-2:30pm. Oct 15-Mar 14, Wed-Sat 9am-6pm, Tue 2:30pm-6pm, Sun 9am-2:30pm. Closed Mondays, Jan 1 & 6, May 1, Jun 7, Aug 15 and Dec 24, 25 & 31
Located inside the impressive Renaissance-era palace of Carlos V, this museum contains paintings and sculptures from the 15th-20th centuries, with a focus on artists of the Granada school.
Tel: +34 958 02 79 00
Open 8:30am-2pm. Closed Mon.
Also housed in the Palacio de Carlos V, this museum's outstanding exhibits explore Hispanic-Moorish culture and art, and the history of the Alhambra.
topCity Center
Monasterio de San Jerónimo
Calle Rector Lopez Argueta
Tel: +34 958 27 93 37
A two-tiered cloister and lovely 18th-century frescoes are the highlights of this Spanish Renaissance gem.
La Cartuja
Paseo de Cartuja
Tel: +34 958 16 19 32
The lavish sanctuary and sacristy of this 18th-century Carthuisan monastery positively drip with Baroque ornamentation.
Capilla Real
Calle Gran Via de Colon
Adjoining the massive cathedral is the Royal Chapel – the impressive tombs of King Fernando and Queen Isabel, as well as their daughter Juana ("the Mad"), are housed here behind an ornate, gilded screen.
topFurther Afield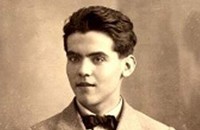 Calle Poeta Federico García Lorca, nº 4, Fuente Vaqueros
Tel: +34 958 51 64 53
Open Oct-Mar, 10am-1pm and 4-6pm; Apr-Jun and Sep, 10am-1pm and 5-7pm. Jul-Aug,10am-2pm. Closed Mon, holidays and Sun afternoons.
Located 10 miles west of the city is the childhood home of celebrated Spanish poet Frederico Garcia Lorca. This typical farmhouse, where Lorca wrote several of his works, is now a museum containing furnishings and memorabilia from the poet's life and career.
Copyright 2013 MyLittleSwans, LLC. All rights reserved. My Little Swans, the logo and Share a world of experience are registered Trademarks of MyLittleSwans, LLC. Use of this site constitutes acceptance of our Terms of Use and Privacy Policy.