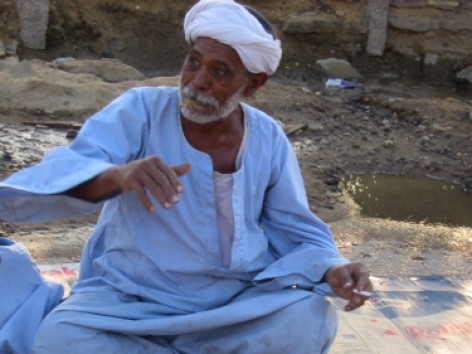 GeoStats:
Official Name: Arab Republic of Egypt
Passport/Visa Requirements: US citizens need both a passport and visa
Capital: Cairo
Population: 83,688,164
Languages: Arabic, though English and French are widely understood by the educated classes
Predominant Religions: Islamic, Christian (Coptic Orthodox)
Time Zone: 2 hours ahead of Greenwich Mean Time (+2GMT), 7 hours ahead of Eastern Standard Time (+7EST)
Monetary Unit: Egyptian pound
Voltage Requirements: 220 volts
Telephone codes: 20, country code; 2, Cairo city code
What to Buy
While there are a number of fine boutiques, galleries and furniture stores throughout Cairo, the best and most interesting shopping happens in the souks and bazaars. Most Egyptian cities have souks – the ones in Cairo, Alexandria and Aswan are especially worthwhile. Cairo's famed Khan al-Khalili, a 500-year-old market in the historic center, contains a maze of small workshops where artisans sell their one-of-a-kind treasures. The narrow, crowded alleys are more organized than they look; souks within the souk are devoted to spices, fabrics, metalware and clothing. Bargaining is part of the shopping ritual, often accompanied by a cup of coffee or tea offered by the shopkeeper. Whether you buy anything or not, the sights and sounds of the souk are an unforgettable part of any visit to Egypt.
topGold and Silver Jewelry
Jewelry in the souks is sold primarily by weight. Bedouin jewelry, which is usually made from silver and often features turquoise, bells, and coins, has been widely imitated – authentic pieces are hard to come by. Also popular are Pharaonoic cartouches, oval pendants containing a person's name written in hieroglyphics.
topMetalware
The workshops of Khan al-Khalili offer Egypt's widest selection of copper and brass goods. You'll find trays, lamps, water pipes and coffeepots, many incised with delicate patterns.
topCloth and Textiles
Cotton is one of Egypt's biggest crops – inexpensive, brightly colored cotton shirts, trousers and robes can be found at souks and shopping malls alike. Ancient weaving traditions are still alive in the village of Akhmim, where beautiful, hand-woven silk and cotton can be purchased by the bolt.
topBedouin Garments
Designed to protect against the elements and provide ease of motion, traditional Bedouin clothing often comes in rich crimsons, greens and purples and is rich with appliqués and embroidery. Cairo's best selection is at Nomad, in the Zamalek district.
topCarpets and Rugs
Egypt is not as well known for carpets as Morocco or Turkey. Kilims and knotted rugs will be of relatively poor quality, but you will find plenty of rugged, brown-and-beige Bedouin rugs woven from camel hair. In the Cairo bazaar, the place to go is the Haret al-Fahhamin.
topSpices and Herbs
Sold loose by weight, herbs and spices are readily available in the Khan al-Khalili and Aswan souks. Avoid buying saffron, which is actually safflower (no wonder it's so cheap!). The best spice shops are also herbalists (etara) and are often located outside of the bazaar. Abdul Latif Mahmoud Harraz in the Bab el-Khalq quarter is the most famous – it's been in business since 1885.
Copyright 2013 MyLittleSwans, LLC. All rights reserved. My Little Swans, the logo and Share a world of experience are registered Trademarks of MyLittleSwans, LLC. Use of this site constitutes acceptance of our Terms of Use and Privacy Policy.