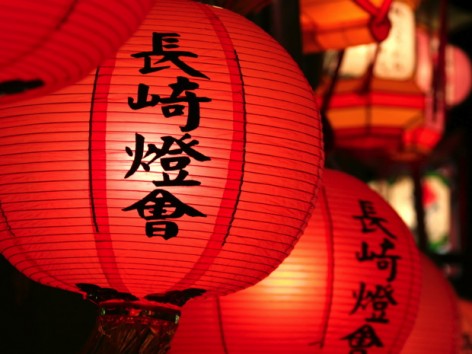 GeoStats:
Nicknames: Fog City, The City by the Bay (just don't call it Frisco)
Population: 815,358
Languages: English, Spanish and Chinese are the most common, though many others are spoken
Time Zone: Pacific Standard Time, 8 hours behind Greenwich Mean Time (-8 GMT)
Telephone Codes: 415, for San Francisco and Marin County; 707, for Napa and Sonoma Counties, 510, for the East Bay; 650, for the Peninsula; 408, for the South Bay; 831, for Santa Cruz, Monterey, Carmel and Big Sur
Destination:
San Francisco and the Bay Area
Getting Around
The Bay Area Rapid Transit subway system is an efficient way to travel from San Francisco to the San Francisco Airport, the East Bay, and throughout parts of the city. Areas of San Francisco served by BART are the Financial District, Union Square, SOMA (near Market Street), Civic Center and the Mission, as well as the residential neighborhoods of Glen Park and Balboa Park and the suburbs of Colma, Daly City and Millbrae. Northern and western San Francisco are not served by BART.
The fare for a single trip within the San Francisco city limits is $1.75. Fares for travel outside the city varies according to distance. For fares, schedules and stations, visit the BART website.
San Francisco's municipal transit system covers all parts of the city, with varying degrees of reliability. Efforts have been made to improve service, most notably the electronic displays at bus shelters, telling when the next bus will be arriving (you can also visit the NextMuni website or download the wonderfully useful iPhone app).
It is possible to get just about anywhere in the city on Muni, but the trip may involve a couple of transfers. Many lines do not run at night or run on reduced schedules. If you're in a hurry or feel the neighborhood is unsafe, take a taxi.
The light rail (lines J, K, L, M, N and T) is a generally more pleasant option than the bus. Running below ground at Market Street and above ground elsewhere, these lines service the Embarcadero, Mission Bay, Financial District, Union Square, lower and upper Market Street, the Castro, Noe Valley, upper Haight and the residential neighborhoods of West Portal and the Sunset.
The F-line streetcar travels above ground along Market Street and the northern Embarcadero to Fisherman's Wharf. The cars are vintage models, both from San Francisco's historic fleet and around the world. Though a bit small and cramped, they are fun to ride and an easy way to get to some of the most popular tourist destinations.
Whatever Muni line you take, be sure to hold on to your transfer, which will given to you by your driver (or at the turnstile, if boarding underground) upon payment. The transfer acts as proof of payment, as well as allowing you to transfer to another bus or light rail line within 90 minutes of purchase. Take a transfer even if you are not planning to transfer – passengers without proof of payment are subject to a fine.
Fares are $2 for 90 minutes. For more information, visit the San Francisco Municipal Travel Authority website.
Muni Metro subway stations now feature Ticket Vending Machines (TVMs) which sell Limited Use Muni tickets. These tickets can be purchased for a single or round trip on Muni buses, light rail and streetcars (but not cable cars), and are valid for 90 days after purchase. To pay your fare, tap the ticket at the Clipper reader near the Station Agent booth or on board the vehicle. You will have 90 minutes to complete your travel – the ticket acts as your transfer.
If you plan to take Muni several times during your stay, consider getting a 1, 3 or 7-day Passport, which offers unlimited rides during that time period. Passports also include cable car rides, but are not valid on BART.
While nowhere near as ubiquitous as in New York City, taxis are plentiful in Union Square and the Financial District and can generally be hailed (with some patience) in the more central neighborhoods. Hotels will call or hail one for you, as will many restaurants. There are a number of cab companies in San Francisco – Yellow Cab is the largest. If the TAXI light on the roof is lit, the cab is vacant.
Taxi Companies:
Yellow Cab (415) 333-3333
Luxor (415) 282-4141
SF Green Cab (415) 626-4733
De Soto (415) 970-1310
topCable Cars
A ride on San Francisco's historic cable cars is a fun and memorable experience. It's not fast, though, so if you're in a hurry, save the cable car for another time. There are three cable-car routes. The Powell-Mason and Powell-Hyde lines both begin at Powell and Market in Union Square and travel through Nob Hill. The Powell-Mason then heads towards the eastern end of Fisherman's Wharf, while the Powell-Hyde line goes to Ghirardelli Square, at the western end of Fisherman's Wharf. (Look for the signs on the roof and ends of the car to determine its destination.) Cars can be boarded at the turnarounds at each end of the route – these routes are very popular with tourists, and waits at the turnarounds can be up to an hour on summer days and weekends. It's also possible to board at cable car stops along the route, unless the car is too full. The third route is the California Street line, running from California and Drumm Streets near the Embarcadero to Van Ness Avenue. This line is less crowded and used more often by commuters.
Fares are $5 each way. For more information and rider etiquette, visit the San Francisco Cable Cars website.
topDriving and Parking
Parking is expensive in San Francisco, and notoriously difficult in North Beach, Nob Hill, and Russian Hill. Driving on Market Street is best avoided – while it's very central, the bus, bicycle and pedestrian traffic, the angled side streets and the difficulty of left turns make it a headache for drivers unfamiliar with the area. Better options are wide, one-way streets like Franklin, Gough, Bush, Pine, Kearny, Folsom and Howard.
In Union Square, easy parking is available in the Fifth and Mission and Sutter-Stockton parking garages. These garages get very busy during the holidays, but rarely fill up entirely.
Metered parking is widely available in busy areas of the city, though with rates from $2 to $3.50 an hour, finding enough change is a challenge. Many areas such as the Embarcadero now have electronic parking boxes where you can pay with credit cards – you can also buy a pre-paid parking meter card, which works on most meters in the city.
Many streets without meters are permit-only zones, with a 2-hour time limit except for those with residential permits. Some streets have no-parking zones during street cleaning hours, or tow-away zones during commuter hours. Look carefully at the parking regulation signs when parking – if there isn't a sign visible near your car, it's worth walking up the street a ways or looking behind you to make sure you don't miss any signs. Getting a ticket is no fun – and having your car towed puts a major damper on your vacation.
If parking on a grade steeper than 3%, be sure to curb your wheels (front wheels turned towards the curb if facing downhill, away from the curb if facing uphill). This will help prevent your car from rolling. Failure to curb your wheels may result in a ticket. If you aren't sure if the hill is steep enough to require curbing, err on the cautious side.
topFerries
A number of operators offer regular ferry service from the San Francisco waterfront to Sausalito, Tiburon, Larkspur, and Vallejo in the North Bay, and Oakland and Alameda in the East Bay. Golden Gate Ferry offers service from the San Francisco Ferry Building to Sausalito and Larkspur; and the San Francisco Bay Ferry offers service from Alameda, Vallejo and Oakland to the Ferry Building and Pier 41. The Blue and Gold Fleet offers regular service from Pier 41 to Sausalito, Tiburon, Angel Island, Vallejo and Oakland, and from the Ferry Building to Tiburon, Oakland and Alameda. Both the Blue and Gold and Red and White fleets offer sightseeing tours of the Bay.
Copyright 2013 MyLittleSwans, LLC. All rights reserved. My Little Swans, the logo and Share a world of experience are registered Trademarks of MyLittleSwans, LLC. Use of this site constitutes acceptance of our Terms of Use and Privacy Policy.