Islamic Cairo
The crowded, narrow streets of Islamic Cairo feature a wealth of mosques, mausoleums and Islamic buildings, as well as one of the largest bazaars in the Middle East.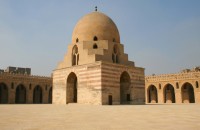 Ibn Tulun Mosque
Sharia Salibah, Cairo
Open daily 8am-6am

With its moat-like outer courtyard and spiral minaret, this huge mosque is unique in Egypt.

Gayer-Anderson House
Sharia Salibah, Cairo
+20 2 364 7822
Open daily 8am-4pm

The lavish decor and fascinating collection of artifacts give this charming museum an almost magical quality.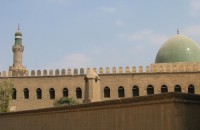 The Citadel of Salah el-din
Sharia Salah Salem, Cairo
Open daily 8am-6pm (Summer), daily 8am-5pm (Winter)
Museums close at 4:30pm
Closed on Religious Holidays

Home to Egypt's rulers for nearly seven centuries, the Citadel contains mosques and museums in a variety of styles, from Gothic to Persian to Turkish. The upper terraces offer superb views of the Cairo skyline.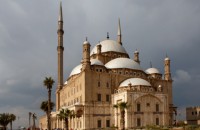 Mosque of Mohammad Ali
This imposing Turkish-style mosque was built by order of Muhammad Ali, regarded as the founder of modern Egypt.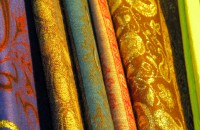 Khan el-Khalili Bazaar
Beguiling and chaotic, this maze of canvas-covered alleyways is jammed with shops selling handicrafts, silks, spices, brass, leather goods and much more. To keep from getting hopelessly lost, go with a guide - he or she can also assist you with the respected tradition of haggling. Many shops are closed on Sunday
topShopping
Saad of Egypt
Gorgeous, handcrafted silver jewelry
Khan El Khalili bazaar
10 Shewikar Buildings
Tel: +20 2 589 3993
Copyright 2013 MyLittleSwans, LLC. All rights reserved. My Little Swans, the logo and Share a world of experience are registered Trademarks of MyLittleSwans, LLC. Use of this site constitutes acceptance of our Terms of Use and Privacy Policy.