Agrigento & Selinunte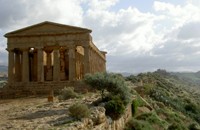 Agrigento
2 hrs from Palermo, 2.25 hrs from Catania, 3 hrs from Syracuse
This city on Sicily's southern coast is best known for the Valley of the Temples, a massive and deservedly famous complex of Greek ruins overlooking the sea. Founded in 581 BC by Greek colonists, the city was originally named Akragas and was home to some 200,000 people. The series of ancient temples, all built in the 5th century BC, are a testament to the city's former glory and prosperity. Carthaginians razed much of the city in 406 BC; when the Romans took power in the 1st century AD, many of the temples were restored in their original Doric style. It's now a UNESCO World Heritage site.
The ruins alone are reason enough to make the trip, but the hilly streets of the town's medieval center are also worth checking out.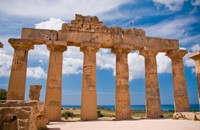 Selinunte
1 hr from Verdura Resort, 2 hrs from Agrigento
Located atop a cliff above the Mediterranean, this other major archeological site is as compelling for its stunning views as it is for its history. Selinunte was the most western of the Greek colonies; founded in the 7th century BC, it thrived for two centuries until it was destroyed by Hannibal in 409 BC. The existing ruins are quite impressive, and include one of the world's largest Greek temples.
topAccommodations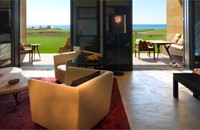 1 hr from Agrigento, about 10 miles outside the town of Sciacca
This beautiful, exclusive new Rocco Forte luxury resort has just 203 rooms and suites, all with views of the Mediterranean. The pool is one of Europe's largest, and the resort offers a mile of private shoreline. Enjoy two 18-hole championship golf courses, water sports such as sailing and windsurfing, and a full-service spa – there's even a special spa devoted to guests aged 10-16.
topItinerary
Drive to Sciacca from Palermo (approx. 2 hrs) or Catania (approx 3 hrs). Check into Verdura Golf & Spa Resort.
Explore Agrigento archeological site. Dinner in the seaside village of Sciacca.
Drive to Selinunte and spend the day exploring the site. Dinner at Veradura resort.
Morning: Relax at the resort or explore Sciacca.
Afternoon: Return to Catania or Palermo, or continue to Syracuse.
Copyright 2013 MyLittleSwans, LLC. All rights reserved. My Little Swans, the logo and Share a world of experience are registered Trademarks of MyLittleSwans, LLC. Use of this site constitutes acceptance of our Terms of Use and Privacy Policy.