Itinerary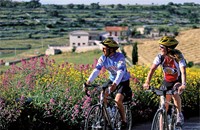 Discover the pleasures of Sicily up close, as you cycle past windmills and orange groves and visit artistic and architectural monuments from every century. Your tour takes you alongside legendary Mt. Etna, through towns renowned for their ceramics, rich in history and famed for their seafood. This itinerary is ideal for riders of all abilities (ages 9 and up) – you'll be able to choose from a range of daily routes, depending on the level of activity you prefer. And our partner will arrange all kinds of interesting things for your kids, like biscotti making and cave exploration.
top6-Day Bike Tour
- Fantastic biking in the shadow of Mount Etna, Europe's largest active volcano
- A feast of traditional Sicilian cuisine awaits at a centuries-old agriturismo, nestled among Catania's rolling hills
- Ride quiet roads through the Late Baroque towns of the Val di Noto to the 15th-century Castello Camemi, our home for two nights
- Kids enjoy a fun afternoon of ceramics painting
- Discover the joys of Sicilian wines during a festive dinner
- Ascend the 142 tiled stairs in Caltagirone, inhabited since the Bronze Age and renowned for intricately painted ceramics
- Catch the scent of fragrant orange blossoms as you pedal a route lined with stone walls, windmills, orchards and olive groves
- Taste distinctive organic olive oils, produced the old fashioned way (by hand and in small batches)
- The younger set heads to the kitchen to learn how to make biscotti
- See incredible Sicilian Baroque architecture at World Heritage sites of Scicli, Módica, Donnalucata and Ragusa
- Dessert lovers rejoice! First it's home-made gelato by the sea, then remarkable chocolate at Sicily's oldest cioccolataio
- Marvel at archaeological treasures in historic seaside Siracusa
- Junior spelunkers set out for a morning of cave exploration
- Travel back in time during a visit to the ancient Greek theater in Akrai, founded in 664 B.C.
- Dine on seafood antipasti, sardines and other local favorites at a typical Siracusan pescheria
topAccommodations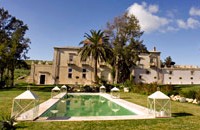 Vizzini Scalo (2 nights)
A beautifully restored 15th-century fortified castle that was once home to a noble family. (pool, spa)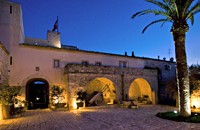 Ragusa (2 nights)
With expansive ocean views and orchards of almonds, figs and olives, this elegant inn dates back 900 years when it was a hermitage and fortress. (pool, spa)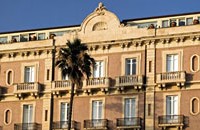 Siracusa (1 night)
With a great location in the center of Ortygia, a Sicilian Neoclassical-style inn with sea views from the guest rooms and rooftop terrace. (pool, spa)
Copyright 2013 MyLittleSwans, LLC. All rights reserved. My Little Swans, the logo and Share a world of experience are registered Trademarks of MyLittleSwans, LLC. Use of this site constitutes acceptance of our Terms of Use and Privacy Policy.