Xi'an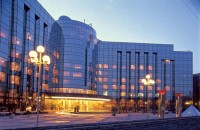 8 Chang Le Road West, Xian, Xiguan 710032
Tel: +86 (0)29 8323 2981
Fax: +86 (0)29 8323 5477
A grand hotel with all the amenities including a swimming pool.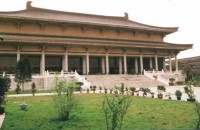 91 Xiaozai Donglu, corner of Cuihua Lu,
Xian 710061
Tel: +86 (0)29 8521 7140, +86 (0)29 8521 9422
Open Tue-Sun: Mar 16-Nov 14, 8:30am-6pm; Nov 15-Mar 15, 9am-5:30pm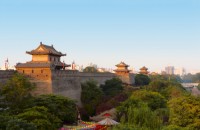 Xian City Wall
9-mile-long rectangular wall surrounding the city center.
Can be climbed at several locations including the South Gate and West Gate.
Daily 8:30am-6:30pm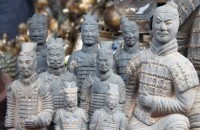 17 mi E of Xian in Lingtong County
Tel: +86 (0)29 8139 9001
Daily 8:30am-5:30pm
UNESCO World Heritage site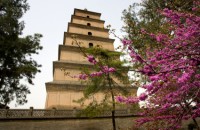 Big Wild Goose Pagoda
Yanta Lu, Xian
Open daily
The Big Wild Goose Pavillion was originally built in the 7th century as a Buddhist retreat. The seven-story, 240-foot-tall pavilion offers a great view of the city.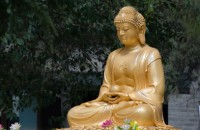 Small Wild Goose Pagoda
Youyi Xi Lu, Xian
Open daily
Great Mosque and Muslim Quarter
Huajue Lane in the city center, Xian
Daily 8am-6:30pm

Although non-Muslim visitors are not allowed to enter to the main prayer hall, this is only mosque in China open to visitors. Situated in the heart of the Muslim Quarter, which becomes a bustling market in the evening.
Forest of Stelae Museum
San Xue Street, Xian
Daily 8am-6pm
It is known for its collection of more than 1,000 engraved stone tablets, including 12 classic Confucian books engraved on stelae.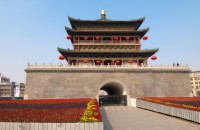 Drum and Bell Towers
Bell Tower Located in the center of Xian, where the city's four main streets converge
Daily 8:30am-5:30pm
Drum Tower Situated NW of the Bell Tower on the edge of the old Muslim Quarter
Daily 8:30am-5:30pm
Copyright 2013 MyLittleSwans, LLC. All rights reserved. My Little Swans, the logo and Share a world of experience are registered Trademarks of MyLittleSwans, LLC. Use of this site constitutes acceptance of our Terms of Use and Privacy Policy.