Shanghai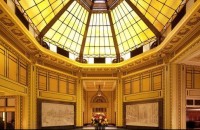 20 Nanjing Road East
Shanghai, China 200002
Toll free: 1-866-940-4914
Tel: +86 21 6321 6888
Fax:  +86 21 6329 1888
Experience a new era of elegance and comfort in this newly renovated landmark hotel on the Bund. Luxurious rooms and suites, six restaurants, a Jazz Bar, health club, indoor pool and spa.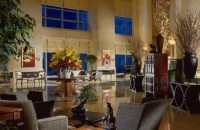 500 Weihai Road
Shanghai 200041 China
Tel: +86 (21) 6256-8888
Fax: +86 (21) 6256-5678
Lavish rooms and suites, a multilinqual staff, and 24-hour butler service for each guest, make this a great choice. Also has 4 restaurants, a jazz bar, health club, indoor pool and spa.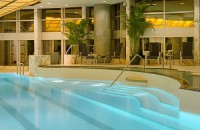 Jin Mao Tower
88 Century Boulevard
Pudong, Shanghai 200121
Tel: +86 (0)21 5049 1234
Fax: +86 (0)21 5049 1111
Five star hotel in the center of Pudong and Lufiazui business district. Enjoy stunning views, several restaurants, an indoor pool and spa offering Chinese medical massages.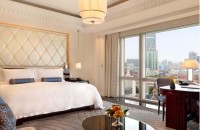 No. 32 The Bund, 32 Zhongshan Dong Yi Road,
Shanghai 200002
Tel: +86 (0)21 2327 2888
Opened March 2010
This glamorous, Art Deco luxury hotel is the first new structure on the historic Bund since 1927. 235 well-equipped rooms and suites, rooftop terrace.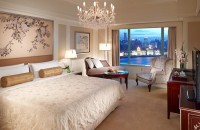 33 Fu Cheng Road,
Pudong, Shanghai 200120
Tel: +86 (0) 21 6882 8888
With the addition of a 36-story "Grand Tower" in 2005, this five-star hotel now features 950 modern rooms, many with views of the Bund and Huangpu River. Two indoor pools, eleven restaurants.
Yu Gardens and Bazaar (Yu Yuang)
218 Anren Lu, Shanghai
Tel: +86 (0)21 6326 0830; +86 (0)21 6328 3251
Daily 8:30am-5pm
To get to the garden itself, you must wind your way through the bazaar.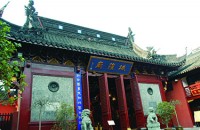 Old City God Temple
Just inside Fangbang Zhong Lu entrance, Shanghai
Daily 8:30am-4:30pm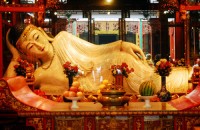 Jade Buddha Temple
170 Anyuan Lu, Shanghai
Tel: +86 (0)21 6266 3668
Daily 8:30am-4:30pm
Jade Buddha Temple, the most famous Buddhist temple in Shanghai, built to house two precious jade Buddhas, one sitting and own reclining. The Sitting Buddha portrays the moment of enlightenment, the Reclining Buddha shows his peaceful death.
Chenxiang Ge Buddhist Temple
Chenxiangge Lu 29,
Nanshi District, Shanghai (1 block W off Jiujiaochang Lu, the western boundary of the Bazaar) 
Tel: +86 (0)21 6328 7884
Daily 7am-4pm
The centerpiece is an altar with a golden statue of Buddha.
Baiyunguan Taoist Temple
Dajing Lu 239, Nanshi District (E of Renmin Lu, next to Dajing Ge), Shanghai
Tel:+86 (0)21 6328 7236
Daily 8am-4:30pm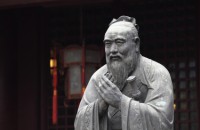 Wen Miao (Confucius Temple)
Wenmiao Lu 215,
Nanshi District (N side of Wenmiao Lu, 1 block E of Zhonghua Lu), Shanghai 
Tel:+86 (0)21 6377 9101
Daily 8:30am-4:30pm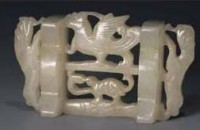 201 Renmin Avenue
Shanghai 200003
Tel: +86 (0)21 6372 3500
Open daily 9am-5pm

This museum contains some of the best cultural relics of China's history, from the Neolithic period to the Qing dynasty.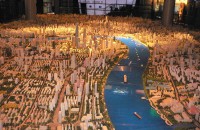 100 Renmin Avenue
Huangpu District, Shanghai
Tel:+86 (0)21 6372 2077
Mon-Thu 9am-5pm (last ticket 4pm); Fri-Sun 9am-6pm (last ticket 5pm)
One of the world's largest showcases of urban development. Vast scale model of urban Shanghai as it will look in 2020. Located NE of the Shanghai Museum.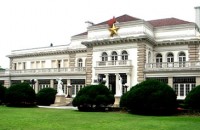 Children's Municipal Palace
64 Yan'an Xi Lu,
Shanghai
Mon-Fri 4:30-6pm; Sat-Sun 9am-4pm
Tel: +86 (0)21 6248 1850

After-school education for gifted children. Calligraphy lessons available.
topAlternate Excursions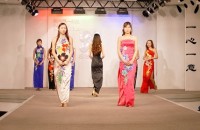 94 Nan Men Lu,
Suzhou
Tel: +86 (0)15 6561 3733
Daily 9am-6pm
Offers a glimpse of Chinese production and an opportunity to buy some wonderful silk.
topDay Trip
Located in a suburb of Shanghai city, Zhujiajiao is a well-known, charming canal town with a history of more than 1700 years and features many unique old bridges.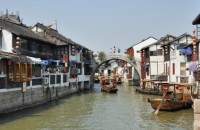 Zhujiajiao
12 mi W of Shanghai on lower Yangtze
Travel time about 1 hr. 36 distinctive bridges connect Old Town.
Tickets are needed to visit Old Town.
Tel: +86 (0)512 6721 1655
topRestaurants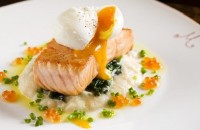 7/F, No. 5 The Bund (corner of Guangdong Lu)
Shanghai 200002
Tel: +86 (0)21 6350 9988
No lunch Mon
Reservations essential
Sens & Bund
Mediterranean cuisine
6F, Zhongshan Dong Yi Lu 18,
Huangpu District, Shanghai
Tel: +86 (0)21 6323 9898
Upstairs is one of Shanghai's hippest nightspots, Bar Rouge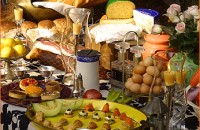 Shanghai/Cantonese cuisine
No. 200 Yongfu Road, Shanghai
Tel: +86 (0)21 5466 2727
Abalone a specialty
Unit 2, No. 11 Beili,
Xintiandi Square, Lane 181,
Taicang Lu, Shanghai
Tel: +86 (0)21 6326 2227
Email: service@tmsk.com
Daily 1:30pm-1:30am Dinner Theater Performances Tue-Sat from 9 pm
Reservations recommended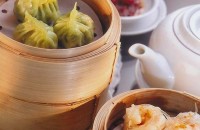 Lu Bo Lang
Yuyuan Lu 115/131, Shanghai (there are two branches)
Tel: +86 (0)21 6328 0602
Reservations essential Next to the Bridge of Nine Turnings in the Yu Garden area of the Old City. Good dim sum.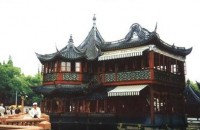 Huxinting Teahouse
tea and snacks
Yuyuan Lu 257,
Nanshi District
Daily 8:30am-10pm
Until 5pm you can experience a full Chinese tea ceremony
Tel: +86 (0)21 6373 6950
In the center of the Yuyuan Garden and Bazaar area
topShopping
Dongtai Lu
Dongtai Road at Xizang Nan Road
Nanshi District (Old Town), Shanghai
Antique and flea market
Fuyu Antique Market
Fangbang Zhong Lu
457 at Henan Bei Lu
Nanshi District (Old Town), Shanghai
Mon-Fri 9am-5pm; Sat-Sun 5am-5pm
Antique and flea market
Nanjing Lu Pedestrian Mall
From the Bund up to People's Park, Huangpu District
China's top shopping street. Takes 20-30 mins to walk the street without stopping.
Jinling Dong Lu 68,
Huangpu District, Shanghai
Tel: +86 (0)21 6337 3555
Daily 9:30am-9:30pm
Department store.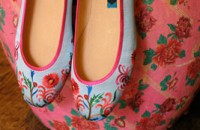 Suzhou Slippers
No. 17 Fuzhou Road, Rm. 101
Huangpu District, Shanghai
Tel: +86 (0)21 6321 7078
Bao JiaLong Craft Silk Exhibition Shanghai
No. 190  DaGu Road, Shanghai
Tel: +86 (0)21 6359 2848
Near People's Square
Wonderful exhibition hall. Has silk demonstration area and stages fashion shows. Adjacent shop sells bed linens and duvets.
Sunny Silk
No. 190 DaGu Road, Shanghai
Tel: +86 (02)1 635 9284
Email: sunnysilk@sunnysilk.com
Near People's Square
Wonderful silk bed linens and duvets. Our boys picked out their own!
The Bund
The Treaty of Nanjing in 1842 gave areas of Shanghai to the French, British (the Bund) and Americans. Later the British and American settlements combined into the International Settlement. The Bund reflects this era of international involvement. It is a beautiful promenade of Edwardian and Art Deco buildings along the Huangpu River.
Shopping
Shiatzy Chen
Bund No. 9 ZhongShan Road
+86 (0)21 6321 9155
Flagship store, designer men's and women's clothes
Three on the Bund
Bund No.3 Zhongshan Dong Yi Lu (Entrance on Guangdong Lu)
Daily 10am-10pm +86 (0)21 6323 3355
Renovated 7-story neoclassical building on the Bund. High-fashion clothing stores, an art gallery, a spa, restaurants and bars.
Nanjing Lu Pedestrian Mall
Street runs from the Bund up to the People's Park. Enjoyable 20–30 minute walk.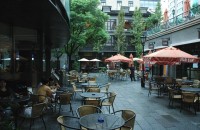 The French Concession
It is a great area to explore, from the old European buildings in shady avenues to the cafes and restaurants and shopping area in Huaihu Road. You will find fashionable boutiques selling everything from designer handbags to beautiful silks.
Shopping
Rouge Baiser Elise
299-2 Fuxing Xi Road, Shanghai
Tel: +86 (0)21 6431 8019
Linens, bedding, tablecloths
Shanghaitique
200 Taicang Road No. 409, Shanghai
Vintage 30s objects
Shanghai Trio
Lane 181, Taicang Road, Xintiandi N. Block, Unit 5, No. 1, Shanghai
Tel: +86 (0)21 6355 2974
Chinese clothing with a French flair
Copyright 2013 MyLittleSwans, LLC. All rights reserved. My Little Swans, the logo and Share a world of experience are registered Trademarks of MyLittleSwans, LLC. Use of this site constitutes acceptance of our Terms of Use and Privacy Policy.