Day Excursions
topSahara Desert Adventure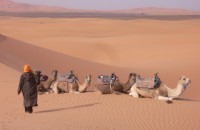 First, fly to the southeastern city of Errachidia from Marrakech. Then, transfer to a 4x4 for the journey to the Saharan outposts of Rissani and Merzouga. Once there, go camel riding and sand boarding on the panoramic dunes, see a sunset you will never forget and spend the night in a tented campsite – complete with dinner and entertainment by local musicians.
topAtlas Mountain Excursion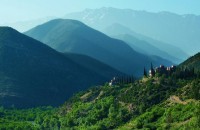 Experience the Berber life with a day trip to the village of Imlil, where you can explore the Atlas Mountain foothills via bike or mule. While in the area, visit Sir Richard Branson's Kasbah Tamadot retreat – the perfect place to rest, relax and take in the beauty of the region.
topOuarzazate & the Southern Oasis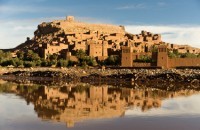 East of Marrakech, just over the High Atlas, is the small Saharan city of Ouarzazate – otherwise known as the Southern Oasis. Mainly populated by Berbers, who built many of the kasbahs for which the area is known, Ouarzazate is the base for excusions across the Draa Valley and into the desert. Just west of the city, is the fortified village of Ait Benhaddou, a UNESCO World Heritage Site. Ouarzazate is also home to a large movie studio, where films such as Lawrence of Arabia, Cleopatra and Babel were filmed. A unique and exotic destination, Ouarzazate is worth the trip if you plan to explore the Saharan region of Morocco.
Copyright 2013 MyLittleSwans, LLC. All rights reserved. My Little Swans, the logo and Share a world of experience are registered Trademarks of MyLittleSwans, LLC. Use of this site constitutes acceptance of our Terms of Use and Privacy Policy.