Beyond Moscow
topBeyond Moscow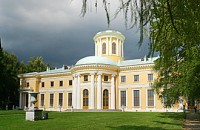 12 miles west of Moscow
Tel: 363-1375
The grand country estate of Prince Yusupov has been called the Russian Versailles. The gardens are magnificent in summer—go in June, when the Moscow Symphony Orchestra performs and the Usadba Jazz Festival takes place.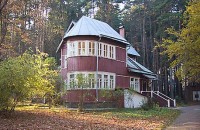 15 miles SW of Moscow
4 Ulista Pogodina
Peredelkino, Russia
Tel: +7 (495) 730 8989
Stop for afternoon tea here at the private county mansion of the author of Dr. Zhivago. The house is located in the village of Peredelkino, a famed Soviet writer's colony.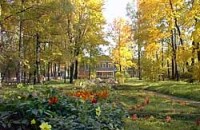 Ulitsta Tchaikovsky 48
Klin, Russia
55 mile NW of Moscow
Though the surrounding countryside inspired some of Tchaikovsky's best music, he lived in this wooden house for only a few months before his death. The museum features rooms still furnished with the composer's clothing and possessions. Concerts are held on the grounds year-round.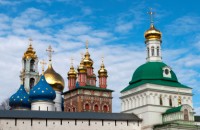 Golden Ring
Sergiev Posad 45 miles NE of Moscow
Vladimir 110 miles E of Moscow
Suzdal 130 miles NE of Moscow
These ancient towns were located along an important trade route northeast of Moscow. Filled with history and interesting sites, they are well worth exploring. Vladimir's churches are filled with lovely frescoes and reliefs, while charming Sudzal is the best-preserved example of traditional village life. If you have time, a two-or-three day tour is recommended. If you have only one day, make a day trip to the Trinity Monastery of St Sergius in Sergiev Posad, the spiritual center of the Russian Orthodox Church and major pilgrimage destination. Its collection of churches is among the most beautiful in Russia—especially the magnificent Cathedral of the Assumption.
Copyright 2013 MyLittleSwans, LLC. All rights reserved. My Little Swans, the logo and Share a world of experience are registered Trademarks of MyLittleSwans, LLC. Use of this site constitutes acceptance of our Terms of Use and Privacy Policy.