Petrogradskaya
St. Petersburg was founded here in 1703, on the north bank of the Neva River. The opening of Trinity Bridge in the late 1890s created a building boom that shows in the area's many Style-Moderne facades.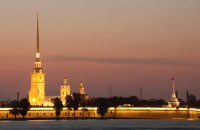 Fortress of SS. Peter and Paul
Tel: +7 (812) 238-4540
Open Thu-Tue 11am-6pm
Construction of this fortress by order of Peter the Great marked the founding of the city itself. The notorious Trubetskoy Bastion, where political prisoners (including Peter's own son) were held and interrogated, is open for visitors. Cathedral of SS. Peter and Paul Topped by an iconic golden spire, this Baroque cathedral features vaulted ceilings and elaborate marble columns, suitable for its role as the burial place of the tsars.
topRestaurants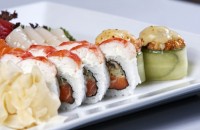 16 Aptekarsky Prospekt
Tel: +7 (812) 324-7094
Award-winning Japanese, Italian, and Uzbek cuisine served in plush, minimalist surroundings.
Moskva
18 Petrogradskaya Naberezhnaya
Tel: +7 (812) 332-0200
A trendy, cosmopolitan restaurant with gorgeous views of the river.
topShopping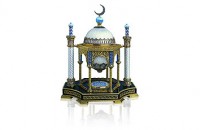 7 Michurinskya Ulitsa
Tel: +7 (812) 235-4251
Best-known for his Faberge-inspired eggs, St. Petersburg's most celebrated jeweler also makes exquisitely crafted accessories.
Copyright 2013 MyLittleSwans, LLC. All rights reserved. My Little Swans, the logo and Share a world of experience are registered Trademarks of MyLittleSwans, LLC. Use of this site constitutes acceptance of our Terms of Use and Privacy Policy.