Destination:
Washington D.C.
Georgetown
topHistoric Buldings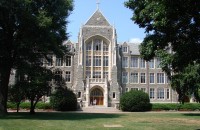 37th St & O St NW
Washington D.C.
(301) 687-0100
Daily: Hours vary based on university schedule
Georgetown University is a private research university in Washington, D.C. Founded in 1789, it was the first Catholic university in the United States. Perhaps the most famous graduate is President Bill Clinton.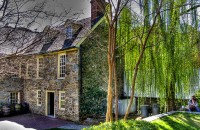 3051 M St NW
Washington D.C.
(202) 426-6851
In the midst of D.C.'s grand memorials to national leaders and significant events stands a simple two-story cottage with a large garden that was once occupied by ordinary people. The Old Stone House, built in 1765, may be the only building in D.C. that pre-dates the American Revolution.
topStreets, Canals and Harbors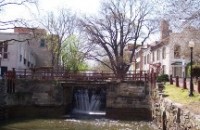 The Chesapeake and Ohio (C&O) Canal is one of the most intact and impressive survivors of the American canal-building era. Especially unique is the fact that the C & O Canal remains virtually unbroken and without substantial modification affecting its original structure and appearance for its entire 185 miles.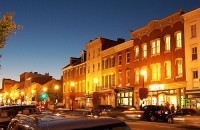 M Street
M St. NW
Washington D.C.
A primary shopping street in Georgetown, M street is also home to several historical spots including Union Tavern and Market House.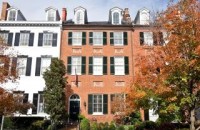 N Street
N St. NW
Washington D.C.
A beautiful example of 18th century American Federal architecture, N Street contains a number of beautiful homes, including the former homes of President Lincoln's son, Robert, and Jackie Kennedy.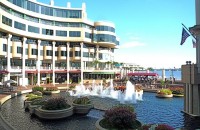 3050 K Street NW 
Washington D.C.
The Washington Harbor offers a boardwalk, huge fountain, restaurants and shops all along the Potomac River.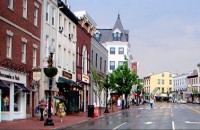 Wisconsin Avenue
Wisconsin Ave. 
Washington D.C.
Metrostop: Tenleytown, Friendship Heights
A primary business street in Georgetown, Wisconsin Ave offers a wide variety of shops and restaurants.
Copyright 2013 MyLittleSwans, LLC. All rights reserved. My Little Swans, the logo and Share a world of experience are registered Trademarks of MyLittleSwans, LLC. Use of this site constitutes acceptance of our Terms of Use and Privacy Policy.