County Cork
Though Cork is Ireland's largest county, most of its attractions are found in port cities stretched along its varied coastline. Cork is renowned for its gastronomy, beaches, and resorts, especially on the gentle southeast coast. Tourist draws here include lively Cork City, Midleton, home of Jameson Whiskey, Cobh, the port where the Titanic embarked on her fateful voyage, and the attractive resort town of Kinsale. Towards the west, the shoreline grows increasingly wild and rugged, with deep inlets and spectacular bays.
topCork City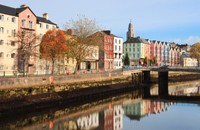 The Republic's second largest city, Cork offers excellent restaurants, lively nightlife, and cheerful, confident locals who don't consider themselves remotely overshadowed by Dublin. The city center is located on an island in the middle of the River Lee – much of the island is reclaimed marshland, which gives Cork its name (corcaigh is the Irish word for marsh). Cork was a major supplier of butter during the middle ages, a vital port during colonial times, and played an active role in the War of Independence and the Civil War. Today it is a vibrant modern city that is developing a reputation for hipness.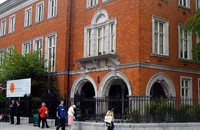 Emmet Place, Cork City
Tel: +353 21 490 7852
Open Mon-Wed, Fri-Sat 10am-5pm, Thu 10am-8pm. Closed Sun.
Dedicated to both historic and modern visual arts, this gallery's permanent collection consists of 2000 works, ranging from 18th century Irish and European painting and sculpture to contemporary video installations. Also proudly on display are Greek and Roman sculpture casts brought to Cork from the Vatican Museum in Rome.
Access from Princes Street or Grand Parade
Open Mon-Sat 8am-6pm. Closed Sun.
Cork is something of a culinary hub, and you can sample the local goods at this Victorian covered market. Dating from 1788, it's one of the oldest of its kind, selling all manner of fish, meat, produce, cheese, charcuterie, wine and specialty items.
5 miles NW of Cork
Open Mon-Sat: May, 9am-6:30pm, Jun-Aug 9am-7pm, Sep 9am-6:30pm, Oct-Apr 9am-sundown. Open Sun: Summer 9am-5:30pm, Winter 9am-sundown. Last admission 30 mins before closing. Closed Dec 24-25.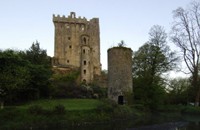 Built in 1446 by Cormac MacCarthy, King of Munster, this castle is famous for the Blarney Stone (or "Stone of Eloquence") which supposedly imparts the gift of gab on the person who kisses it. Tales about the stone abound – according to legend, it is part of the Stone of Destiny, used in the coronation of Scottish and British monarchs, and was gifted to the King of Munster by Robert the Bruce in 1314 and later incorporated into the wall.
The use of the word "Blarney" to mean flattering but untrustworthy talk was supposedly coined by Queen Elizabeth I. When she sent the Earl of Leicester to take over control of Munster, MacCarthy would sidetrack the negotiations with a banquet or other delay, and promise loyalty to the Queen without ever actually meeting her demands. The Queen was so annoyed by the stalling that she said the Earl's progress reports were "all Blarney."
Kissing the stone requires leaning backwards over the parapet wall – iron railings assure your safety. It's best to go early or late in the day to avoid crowds. You can also explore the variety of gardens, including the Bog Garden and the Poison Garden (a collection of poisonous plants from all over the world).
topAccommodations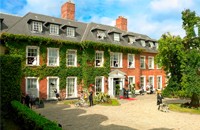 Perrott Avenue, College Road, Cork City
Tel: + 353 21 484 5900
Set within 2 acres of mature gardens, Hayfield Manor provides an oasis of calm within the vibrant city of Cork. Located on the cusp of the city, the main shopping and financial district are a mere stroll from the hotel. Explore the city to discover numerous award-winning restaurants, with a good mix of traditional, European, and Oriental cuisine on offer.
topSoutheast Cork
topMidleton
11 miles east of Cork City
This lively market town is becoming known for its fine cuisine, but is most famous as the home of the Jameson Distillery.
Old Distillery Walk, Midleton
Tel: +353 21 461 3594
Tours Nov-Mar, daily at 11:30am, 1:15, 2:30, and 4pm; Apr-Oct, daily between 10am and 4:30pm. Closed Good Friday, Dec 24-26.
Though the famous, triple-distilled Irish whiskey is no longer made in this facility, the guided tour is worthwhile. Visitors will learn the story of the Jameson brand, and see the restored equipment, the Distiller's cottage and the largest pot still in the world. A few participants of each tour will get to sample the whiskey – private, tutored tastings are also available.
13.5 miles SE of Cork City
This historic resort town on the southern coast is most famous as the port where the Titanic left on her ill-fated maiden voyage. It was also Ireland's main point of emigration after the Great Famine – over 2.5 million adults and children departed from here.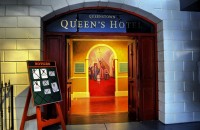 Cobh Heritage Centre, Cobh
Tel: +353 21 481 3591
Open daily May 1-Oct 31, 9:30am-6pm (last admissions 5pm); Nov 1-Apr 30, 9:30am-5pm (last admissions 4pm). Sun and Bank Holidays, open 11am.
The story of Cobh's maritime past, the great exodus, and the port's connection with the Titanic is brought to life in this dramatic exhibition, occupying a former Victorian train station.
topKinsale
15.5 miles south of Cork City
With a lovely harbor flanked by two imposing forts, Kinsale was once a strategic trading port. Today, it is a popular and charming resort town, known for its pleasant beaches and water sports. It's also the gastronomic capital of southwest Ireland, a range of fine restaurants serving locally sourced cuisine. and worth making the short detour from Cork.
Desmond Castle
Cork Street, Kinsale
Tel: +353 21 477 4855
Open daily Mid Apr-End of Oct 10am-6pm
This urban tower house was built around 1500 as a customs house – it has also served as a prison, an ordinance store, and a workhouse. Regular guided tours are available. The castle is now home to the International Museum of Wine, which details the intriguing story of the "Irish Wine Geese" and Ireland's wine links to Europe. The Wine Geese were soldiers (known as "Wild Geese") who fled Ireland after the Treaty of Limerick in 1691, settled in France and went into viticulture.
Copyright 2013 MyLittleSwans, LLC. All rights reserved. My Little Swans, the logo and Share a world of experience are registered Trademarks of MyLittleSwans, LLC. Use of this site constitutes acceptance of our Terms of Use and Privacy Policy.