Destination:
Paris and Day Trips
The Islands: Ile de la Cité and Ile St-Louis
First settled in 300 BC, Ile de la Citè was the birthplace of Paris. This island in the Seine is also the geographic heart of France, and was an important center of law and religion for centuries. To the east, picturesque Ile St-Louis is one of the city's most fashionable addresses.
topChurches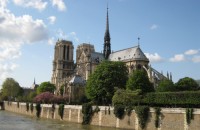 6 Parvis Notre-Dame, Place Jean-Paul II, Paris 4è
+33 (01) 42 34 56 10
Mon-Fri 8am-6:45pm; Sat-Sun 8am-7:15pm
Tours in English Wed-Thu 2pm, Sat 2:30pm

With its splendid carved portals, impressive rose windows, famous gargoyles, and huge vaulted nave, Notre-Dame Cathedral is a masterpiece of Gothic architecture. One of the first buildings to use flying buttresses, this magnificent church took 170 years to build.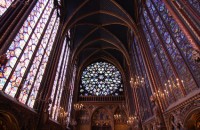 4 boulevard du Palais, Paris 1è
+33 (01) 53 40 60 97
Mar-Oct 9:30am-6pm daily; Nov-Feb 9am-5pm daily
Closed Jan 1, May 1, Dec 25

Called "a gateway to heaven" in medieval times, this stunning Gothic jewel blazes with light from its 15 stained-glass windows.
topMarkets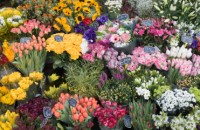 Marché aux Fleurs
Place Louis-Lépine, Paris 4é
Daily 8:30am-4pm

This colorful year-round flower market is the most famous in Paris.

Marché aux Oiseaux
Place Louis-Lépine, Paris 4é
Sun 8:30am-4pm

On Sundays, this market selling caged birds joins the flower market.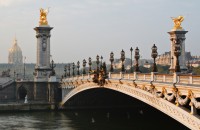 Vedettes du Pont-Neuf
Square du Vert Galant, Paris 1è
+33 (01) 46 33 98 38
Daily every 30 min from 10am-12pm, 1:30pm-6:30pm
Lights of Paris with English commentary May-Oct 9-10:30pm daily

Fun and relaxing, these Seine river cruises give the history of each bridge and point out major sights along the river banks.
topRestaurant
Mon Vieil Ami
69 rue Saint Louis en l'Île, Paris 4è
Tel: +33 1 40 46 01 35
Wed-Sun, noon-2pm, 6:30-11pm; closed for 3 weeks in Jan & Aug

Vegetables get pride of place in this welcoming restaurant from chef Antoine Westermann. Inventive modern Alsatian cuisine.

31 rue St Louis en l'Ile, Paris 1è
+33 (01) 43 54 31 61
Wed-Sun 10am-8pm
Closed Mon-Tue
Best Ice Cream in Paris
25 Place des Vosges, 4è
Tel: 33 (0)1 48 87 94 07
Hours: open 7 days a week from 8am to 11:30pm
In this new location Carette offers hand-made chocolates, macarons, pastries and light lunches.
topItinerary
Enjoy markets
Take an ice cream break at Berthillon
Visit Notre-Dame
Visit Saint Chappelle
Enjoy a Seine Tour
Copyright 2013 MyLittleSwans, LLC. All rights reserved. My Little Swans, the logo and Share a world of experience are registered Trademarks of MyLittleSwans, LLC. Use of this site constitutes acceptance of our Terms of Use and Privacy Policy.