Destination:
Cabo San Lucas
Farther Afield
topTodos Santos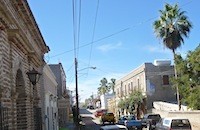 Equidistant from Cabo San Lucas and La Paz (about an hour from each), this sleepy but charming town on the Pacific Coast has become renowned as an artists' colony and surfing community. The streets of the town are lined with old brick buildings housing art galleries, boutique hotels and top-notch restaurants. One historic hotel, the Hotel California, is rumored to be the inspiration for the Eagles song (not true, but still worth stopping in for a drink). About 20 minutes south is Playa Los Cerritos, with gentle waves and a sandy bottom that make it a perfect place to learn to surf.
Quieter and more laid back than Cabo San Lucas, Todos Santos is nonetheless a mecca for active travelers – just the place if too much lying on the beach makes you restless. Near town, you can surf, boogie board, hike through a biosphere reserve, take a cooking class, visit local potters, or ride horses on the beach. If you're lucky, you can watch sea turtle hatchlings being released at Playa la Cachora, just west of town. Or take a day trip to La Paz, on the Sea of Cortez, where you can kayak on a crystal-clear turquoise bay or swim with whale sharks or sea lion pups.
topActivities
Whether you are interested in nature, culture, or catching some waves, Todos Santos has plenty to keep you occupied.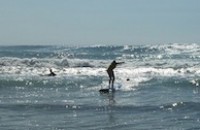 Surf School
Local surf legend Mario Beceril and his team offer private individual and group lessons at Los Cerritos beach, and surfaris all over the lower Baja peninsula.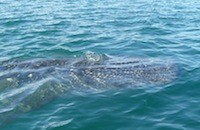 Swimming with Whale Sharks
Both the largest shark and the world's largest fish, whale sharks can reach up to 40 feet in length – but because they live on plankton, they pose no threat to humans. The whale sharks found in the Bay of La Paz are juveniles, reaching 10-12 feet in length. They are not always in the area, but if you get the chance to swim with them, it's a remarkable experience. Can be combined with a trip to the sea lion colony.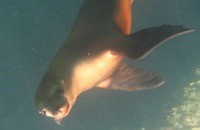 Swimming with Sea Lion Pups
Los Islotes, a cluster of jagged rocks at the edge of the Bay of La Paz, is home to a permanent colony of sea lions. The adolescent pups (a year or two old) are very playful – follow their lead, diving and twisting, and you will soon have a joyful companion. The coral around the rocks makes for excellent snorkeling as well, with a profusion of colorful fish. The boat trip from La Paz is a bit long (over an hour), but along the way you'll pass interesting rock formations and unspoiled beaches where you can stop for lunch.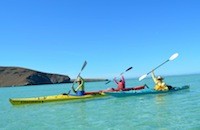 Kayaking
The Sea of Cortez is perfect for kayaking, and no place is more beautiful than Balandra Bay, a small bay near La Paz with stunning azure waters, white sand, and a fringe of mangrove swamps. Choose from several options, from easy half-day paddles to longer excursions that involve stops for snorkeling. The rugged coastline is home to blue-footed boobies, pelicans and herons, and you'll have a good chance of seeing dolphins, too.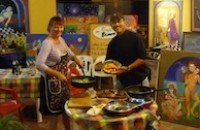 Cooking Class
Learn to cook authentic Mexican cuisine at the bohemian Café Brown in Todos Santos. Owner/Chef Iker Algorri keeps things festive with Cuban and Columbian music and margaritas, and everyone in the group will get hands-on cooking experience and a delicious meal to share.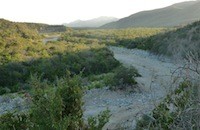 Sierra de la Laguna Biosphere Reserve
Located just south of Todos Santos, this 30,000-acre region is an isolated microclimate sustaining a huge diversity of plant and animal life. Bird watchers will especially enjoy this unique landscape, which can be explored on a multi-day camping trek, or a guided day hike.
topAccommodations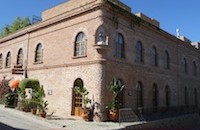 Opened in 2010, this boutique hotel in a well-preserved historic building is the chicest lodging in town. Beautifully decorated rooms with colonial touches, rooftop pool and bar, Aena spa. Member of the Small Luxury Hotels of the World alliance.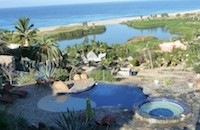 Located on a bluff overlooking a palm oasis, freshwater lagoon, and miles of pristine beach, these tranquil casas and casitas offer the most spectacular view in Todos Santos. The accommodations are charming and comfortable, with private patios or roof decks, and the owners could not be friendlier. Bear in mind that the hotel is a 10-minute drive up an unpaved road from central Todos Santos.
Copyright 2013 MyLittleSwans, LLC. All rights reserved. My Little Swans, the logo and Share a world of experience are registered Trademarks of MyLittleSwans, LLC. Use of this site constitutes acceptance of our Terms of Use and Privacy Policy.