Canterbury & Christchurch
The Canterbury region is like a microcosm of New Zealand – large tracts of bucolic farmland, flanked on one side by rugged coast and on the other by forested slopes and high, snow-capped peaks. The Southern Alps are the dominant feature of the Canterbury landscape and offer a vast natural playground of lakes, rivers, glaciers and hot springs. The South Island's largest city, Christchurch, is a good base for exploring the region.
topChristchurch
This charming city has a quintessentially English feel to it – it was named after one of the Oxford colleges, and has a reputation for being traditional in manner as well as looks. It's also known as New Zealand's "garden city," with a large and famous botanic garden, a landscaped riverbank and a series of lovely parks. Many of Christchurch's notable buildings and monuments were built in the Edwardian or Gothic Revival styles, reflecting its colonial history (sadly, several of these were badly damaged in the 2010 and 2011 earthquakes). With major rebuilding efforts underway, the city is entering a new period of revitalization.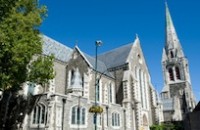 Christchurch Cathedral
Built between 1864 and 1904, this Gothic Revival church has long been the city's most important landmark. The 2011 earthquake damaged it severely, sending its iconic spire to the ground. Plans to demolish the building are currently on hold. In the meantime, am inspirational transitional cathedral, known as the "Cardboard Cathedral" is being built next Latimer Square. Designed by Japanese architect Shigeru Ban, the temporary structure will serve as a place for community worship until a new, permanent cathedral is built.
Provincial Council Buildings
The only purpose-built provincial government buildings still in existence in New Zealand, this historic cluster of buildings was designed by Benjamin Mountfort, the region's leading Gothic Revival architect. They are considered the country's finest secular example of this style. The buildings suffered considerable damage in the earthquakes and are currently closed to the public.
Rolleston Avenue, next to the Botanic Gardens
Tel: +64 (0)3 366 5000
Open daily, Oct-Mar 9am-5:30pm, Apr-Sep 9am-5pm. Closed Dec 25.
Some sections of the museum are temporarily closed due to earthquake damage.
Founded by archaeologist Julius von Haast, this museum in an 1870 Neo-Gothic building has interesting exhibits on New Zealand's early Antarctic explorations, Canterbury's heritage, and traditional Maori culture.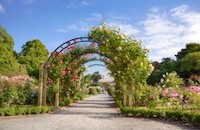 Main entrance on Rolleston Avenue
Open Nov-Feb 7am-9pm, Mar 7am-8:30pm, Apr-Sep 7am-6:30pm, Oct 7am-8:30pm
These tranquil gardens were founded in 1863 and feature an exceptional collection of native New Zealand plants as well as flora from around the world. A water garden, memorials, and several conservatories are all contained within a loop of the Avon River. Surrounding the gardens is the 164-hectare Hagley Park, a vast and popular green space.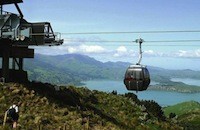 10 Bridle Path Road, Heathcote Valley
Tel: +64 21 508043
Southeast of the city, the gondola takes visitors up to the rim of an extinct volcano for 360° views of the city, harbor, ocean and Southern Alps. This ride was closed after the earthquake but is scheduled to reopen in March 2013.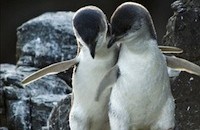 20 minutes from the city – free shuttle available
38 Orchard Road (between Memorial Ave and Wairakei Rd)
Christchurch Airport
Tel: +64 (0)3 357 0519
Open daily 9am-5:30pm
Christchurch has long been a base for Antarctic explorations, and this attraction is filled with interactive exhibits about modern-day Antarctica, including a simulated blizzard and a ride on an all-terrain Hagglund vehicle. Visitors will learn about conservation and wildlife, and can watch Little Blue Penguins being fed.
topAccommodations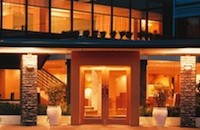 Christchurch's top boutique hotel, centrally located on the edge of Hagley Park. 41 rooms, four junior suites, eight suites. Award-winning cuisine, warm, personalized service.
topWaipara
The Waipara district is one of New Zealand's newest wine-growing regions, but has quickly established itself with several award-winning wines.
topAccommodations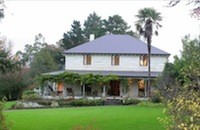 This stunning estate on a 2400-acre working farm is located at the edge of scenic Waipara Gorge, close to the Waipara wineries. The lodge offers unique, exclusive safari adventures to their private nature reserve.
topHanmer Springs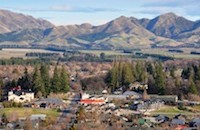 Hanmer Springs Thermal Pools & Spa
42 Amuri Ave
Free Phone: 0800 442 663
Open daily 10am-9pm. Closed Dec 25.
This alpine village 83 miles north of Christchurch is known for its thermal springs. The resort features twelve open-air thermal pools, three sulfur pools and six private indoor thermal pools, as well as a freshwater heated swimming pool and a family play area with water slides.
topLewis Pass
Located on the South Island's Main Divide about 37 miles west of Hanmer Springs, this area offers a wide range of day hikes and multi-day walks.
topArthur's Pass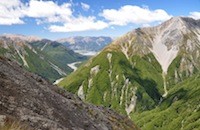 95 miles west of Christchurch, this pass is the highest and most dramatic route across the Southern Alps, climbing to 3,100 feet. The surrounding Arthur's Pass National Park has superb hiking and mountain biking trails, and there area a number of ski areas (or ski-fields, as they are called) along the highway.
topAccommodations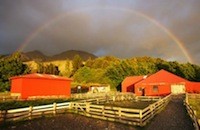 One of New Zealand's leading luxury lodge experiences, this historic working ranch is 90 minutes from Christchurch, at the foothills of the Southern Alps. 13 luxury guest rooms and suites with stunning views, exceptional food and wine, full range of activities.
Copyright 2013 MyLittleSwans, LLC. All rights reserved. My Little Swans, the logo and Share a world of experience are registered Trademarks of MyLittleSwans, LLC. Use of this site constitutes acceptance of our Terms of Use and Privacy Policy.