Fiordland & Southland
Just when you thought New Zealand's scenery couldn't get any more stupendous, you reach the southern regions and are bowled over once again. Fiordland National Park is New Zealand's largest park and part of the Te Wāhipounamu (Southwest New Zealand World Heritage Area). It boasts 14 deep, narrow fiords and several major lakes, all carved out by glaciers and flanked by tall mountains covered in dense rainforest. In The Lord of the Rings films, this region was used for the rugged land of steep hills and waterfalls south of the elf kingdom. If you love tumbling cascades, panoramic views, and alpine peaks reflected in mirror-smooth waters, Fiordland is heaven on earth.
The Southland region is green, unspoiled and remote, with fertile farmland giving way to untamed coast. Wildlife abounds in the native forest, while the shore is home to a variety of marine mammals, penguins and other birds.
topTe Anau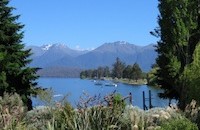 Stretched along the shores of Lake Te Anau, the South Island's largest and deepest lake, the town of Te Anau is the gateway to Fiordland. The Te Ana-au Caves, reached by a scenic boat ride across the lake, are worth a visit for their ethereal limestone grottos filled with glowworms.
topAccommodations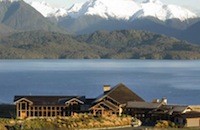 Well-appointed, alpine-style lodge with magnificent views of Lake Te Anau, and convenient to Doubtful and Milford Sounds. Ten guest rooms and two private cabins.
topMilford Sound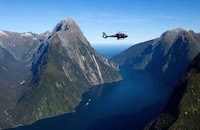 The most celebrated attraction in Fiordland is this narrow fiord, just over 1/2 mile wide in many places, with walls rising nearly 4,000 feet above the sea, and waterfalls plunging down from hanging valleys. Its best-known landmark is Mitre Peak, so called because it resembles a bishop's hat (or mitre). Seeing this peak mirrored in the Sound is unforgettable. You can reach Milford by car or view it on a scenic flight but is best experienced by boat, which gives you a true sense of its scale.
Fiordland is renowned for its walking tracks, especially Milford Track, a spectacular 34-mile trail that takes four days to complete. Those not up for hiking can enjoy a fantastic drive from Te Anau to Milford. On the way, stop at the Mirror Lakes, known for their stunning mountain reflections.
topLake Manapouri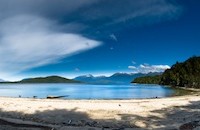 With its distinctive four-armed shape, this lake is an alpine gem, dotted with islands and surrounded by the peaks of the Cathedral Ranges. The pretty village of Manapouri is a jumping-off point for trips to Doubtful Sound.
topDoubtful Sound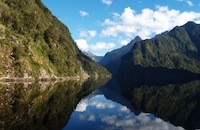 This awe-inspiring ford is less visited than Milford Sound, since it's only accessible by boat. Its remoteness, pristine wilderness, and resident pod of bottlenose dolphins make it worth the trip. Consider a boat cruise combining Milford, the coast and Doubtful (though in any event, a boat cruise of Milford is not to be missed).
topInvercargill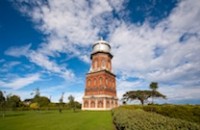 Despite its remote location, New Zealand's southernmost city has a lively cultural scene and, as the home to the Southern Institute of Technology, is a major center of learning. Shown here is the city's landmark water tower, dating from 1889.
Queens Park, 108 Gala St
Tel: +64 (0)3 219 9069
Open Mon-Fri 9am-5pm, Weekends 10am-5pm. Closed Good Friday and Dec 25.
This popular museum focuses on the natural and nautical history of New Zealand's sub-Antarctic islands, as well as the cultural heritage of Southland. Don't miss the tuatarium, which displays several live tuatara – small, dinosaur-like reptiles found nowhere else on earth.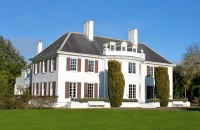 91 McIvor Road
Tel: +64 (0)3 215 7432
Open daily, 10am-5pm
Housed in a lovely Georgian-style mansion, this gallery just north of town features a fine collection of traditional and contemporary New Zealand art. Each October, a special Spring Exhibition is held showcasing new work from Kiwi artists.
topAccommodations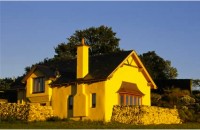 Guests have exclusive use of this charming lodge, which offers a unique, rural Southland setting and "off the beaten track" eco-tourism. The lodge is located in Winton, 27 miles north of Invercargill.
topStewart Island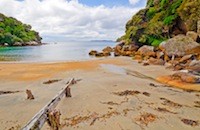 Separated from the South Island by Foveaux Strait, New Zealand's third largest island is a nature-lover's paradise. The recent creation of Rakiura National Park means 85% of the island is now protected. The pace here is slow – most of the residents live in the sole town, Oban – and there's not much to do except relax, take tramps through the thick forest, and kayak along the shore.
Paterson Inlet, just beyond Oban's Halfmoon Bay, is great place to view yellow-eyed and little blue penguins; Ulva Island, in the center of the inlet, is a predator-free wildlife sanctuary, offering more birdlife than almost anywhere else in New Zealand. "Kiwi spotting" is another unique Stewart Island experience, as it is difficult to see kiwis in their natural habitat on the mainland. Mason Bay and Ocean Beach are two places where these elusive, nocturnal birds can be seen.
topAccommodations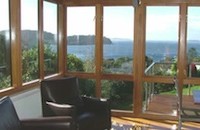 Up to four guests can enjoy a memorable Stewart Island experience at this comfortable, understated lodge overlooking the waterfront. Guided, personalized Ulva Island personalized walks are available.
Copyright 2013 MyLittleSwans, LLC. All rights reserved. My Little Swans, the logo and Share a world of experience are registered Trademarks of MyLittleSwans, LLC. Use of this site constitutes acceptance of our Terms of Use and Privacy Policy.