Aix-en-Provence
The ornate private homes lining the Cours Mirabeau and the Rue Gaston de Saporta will impress you with their decorative details, but it's the city's life and energy that you'll remember when you think back on your visit. Famous impressionist Paul Cezanne was born in Aix and kept a studio close to town and if you stop in, you'll see that it's been kept exactly as he left it.
topHighlights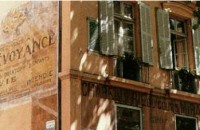 9, avenue Paul Cezanne
+33 04 42 21 06 53
Open Oct-Mar 10am-Noon, 2pm-5pm daily;
Apr-Jun, Sept 10am-Noon, 2pm-6pm daily;
Jul-Aug 10am-6pm daily;
Closed Jan 1,2, 3 May 1, Dec 25, Sundays in Jan, Feb, Dec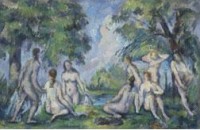 Place St. Jean de Malte
+33 04 42 38 14 70
Jun-Sep Tues-Sun 11am-7pm;
Oct-May Tues-Sun 11am-6pm
Closed Mon
Closed Jan 1, May 1, Dec 25
topMarkets
You'll find produce, flowers, antiques, arts & crafts and clothing at the colorful markets in Aix. Most are held on Tuesday, Thursday and Saturday mornings. You may want to take home the town's famous sweets Calissons d'Aix. These treats are made from almond paste and candied melon.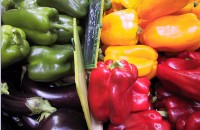 Fruit & Vegetable
Place de la Madeleine – Tue, Thu, Sat mornings
Place de Precheurs – Tue, Thu, Sat mornings
Place Richelme – Daily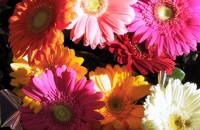 Flower market
Place de l'Hôtel de Ville – Tue, Thu, Sat mornings
Place des Precheurs – Mon, Wed, Fri, Sun mornings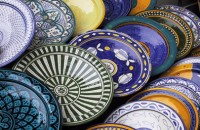 Antiques and crafts
Place de Verdun – Tue, Thu, Sat mornings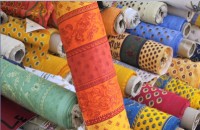 Clothing
Autour du Palais Monclar – Tue, Thu, Sat mornings
Palais de Justice – Tue, Thu, Sat mornings
Antiquarian Books
Place de l'Hôtel de Ville – 1st Sun each month
topRestaurants

La Rotonde
2A Place Jeanne d'Arc
+33 04 42 91 61 70
8am-2am
Closed Sun-Mon

Le Petit Zinc D'Hugo
22 rue Lieutaud
+33 04 42 27 69 69
Closed Sun-Mon

Les Deux Garcons
53 Cours Mirabeau
+33 04 42 26 00 51
12noon-11pm
topEntertainment
Annual summer festival with concerts, operas, exhibitions, courses and master classes, held at various venues. Generally begins last weekend in June and continues for 3 weeks. Check listing for the current schedule.
Copyright 2013 MyLittleSwans, LLC. All rights reserved. My Little Swans, the logo and Share a world of experience are registered Trademarks of MyLittleSwans, LLC. Use of this site constitutes acceptance of our Terms of Use and Privacy Policy.