Orange
The massive Roman Theatre was built in the time of Caesar Augustus. It is without a doubt one of the finest remains of the Roman Empire and is a UNESCO World Heritage site. It is the best preserved Roman Theatre in the whole of Europe. With its stage wall still intact, the acoustics even today are extraordinary.
topHighlights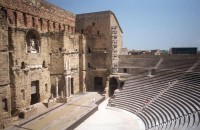 Pl des Freres-Mounet
+33 04 90 51 17 60
Daily 9:30am-8pm (June-Aug), until 7pm (Apr, May, Sep), until 6pm (Mar, Oct), until 5pm (Jan-Feb, Nov-Dec).
Opening hours may vary in the evenings due to rehearsals and shows
Closed Jan 1 Dec 25

This amazing venue stages plays, concerts and operas. Check their website for a schedule of events. And if your kids like a treasure hunt, pick up free booklet for kids between ages of 7 and 12 years.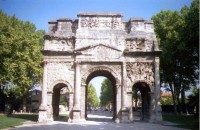 Arc de Triomphe
Avenue de l'Arc de Triomphe
Stunning monument with carved reliefs representing Julius Caesar's conquests.
Copyright 2013 MyLittleSwans, LLC. All rights reserved. My Little Swans, the logo and Share a world of experience are registered Trademarks of MyLittleSwans, LLC. Use of this site constitutes acceptance of our Terms of Use and Privacy Policy.